We've identified and worked with great
workplaces around the world for over 30 years.
Great Place to Work® is the global authority on building, sustaining, and recognizing high-trust, high-performing workplace cultures. We have crafted our perspective by learning from great leaders, surveying millions of employees, and examining thousands of the best workplaces around the globe. We thrive on sharing the insights we've gleaned from our work with organizations of all industries and sizes in order to help organizations around the world build, sustain and scale their great culture.
The Great Place to Work® Trust Model© is built on 30 years of research and data collected through our Trust Index© Survey, which is taken annually by millions of employees worldwide.
In Canada, Great Place to Work® produces the annual Best Workplaces list in partnership with The Globe and Mail and over a dozen other Best Workplaces lists including the Best Workplaces for Millennials, Women, Diversity, as well as for many different industries. Our certification program allows companies to be automatically considered for all our Best Workplaces list competitions.
Great Place to Work® also provides executive advisory and culture consulting services to businesses, non-profits, and government agencies in over 50 countries across six continents.
By giving all organizations the ability to assess themselves using the most reliable and comprehensive definition of a great workplace, we are able to serve our mission to build a better society by creating great workplaces for all. Today, we're using our decades of data to create a new global standard for what people can expect from their work experience.
Better workplace, better performance.
Our data shows that great workplaces benefit from stronger financial performance, reduced turnover, and better customer and patient satisfaction than their peers. What's more, work environments with trust at the foundation are ripe for innovation, agility, resilience, and efficiency.
Whether via the Great Place to Work® Certification Program and Lists, our world-renowned Trust Index© Survey, or through our comprehensive suite of High-Trust Culture Consulting services, the organizations we work with understand the firm link between a positive employee experience and strong business performance.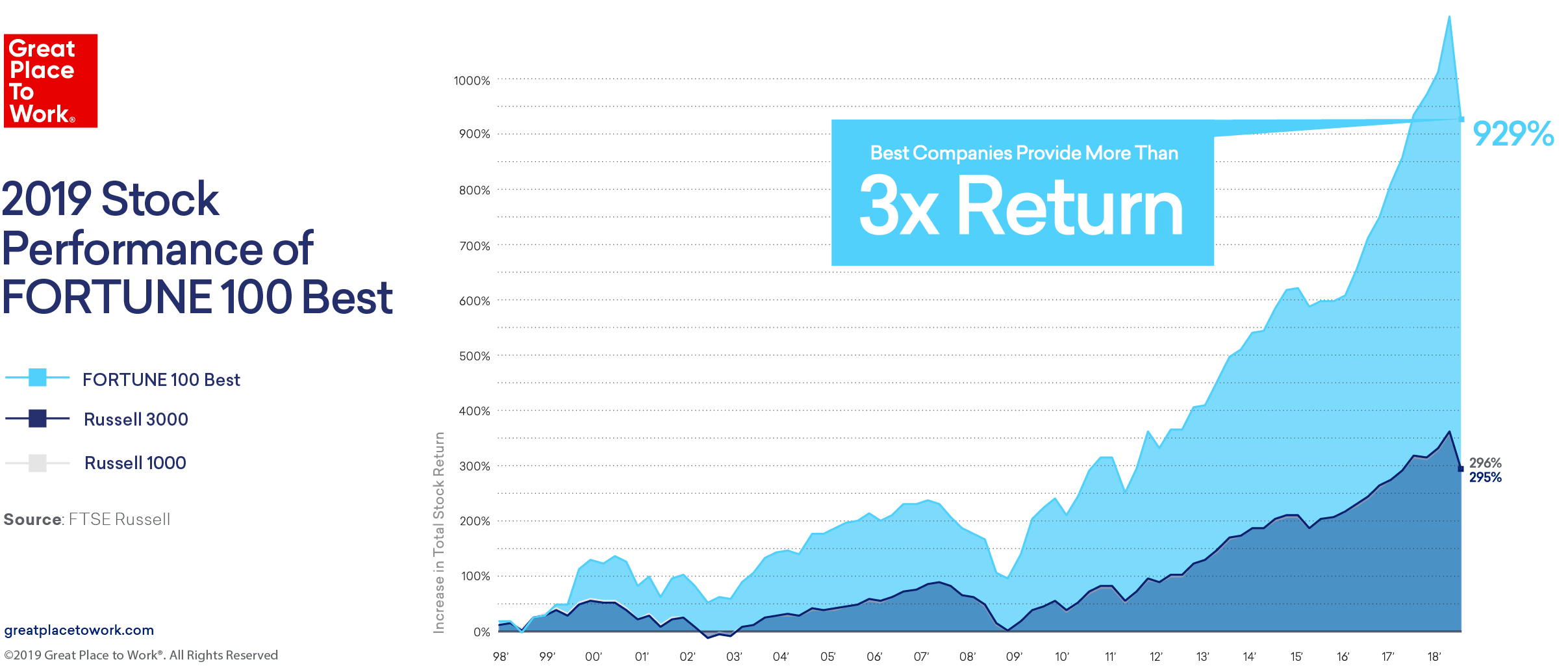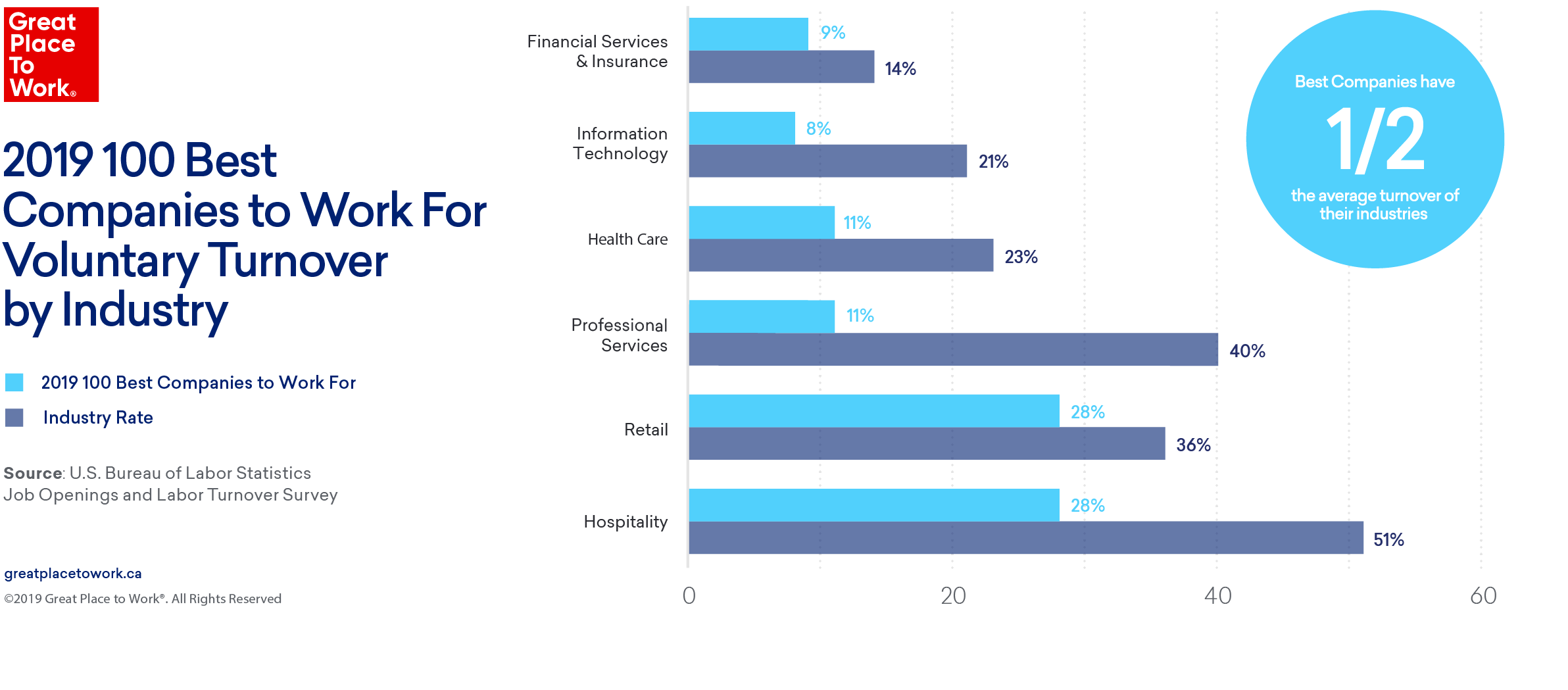 Organizations around the world turn to us as the global authority on how to create and sustain a great workplace culture. No matter where you are in your journey, we invite you to join us in our mission to build a better society by taking the first steps toward creating a trust-based culture at your workplace today.