Upcoming Webinars, Fireside Chats and More...

The HRPA 2021 Summer Conference: Work Culture Panel Discussion
Organizational culture has been thrust into the spotlight during the pandemic, exposing cracks and faults in cultural foundations and driving an evolution of culture for many business leaders. Join Great Place to Work Canada and business leaders from some of Canada's great workplaces on July 27 at 11.30am for a discussion on how a culture based on trust has helped guide them over the past year, and is setting them up for recovery post-pandemic.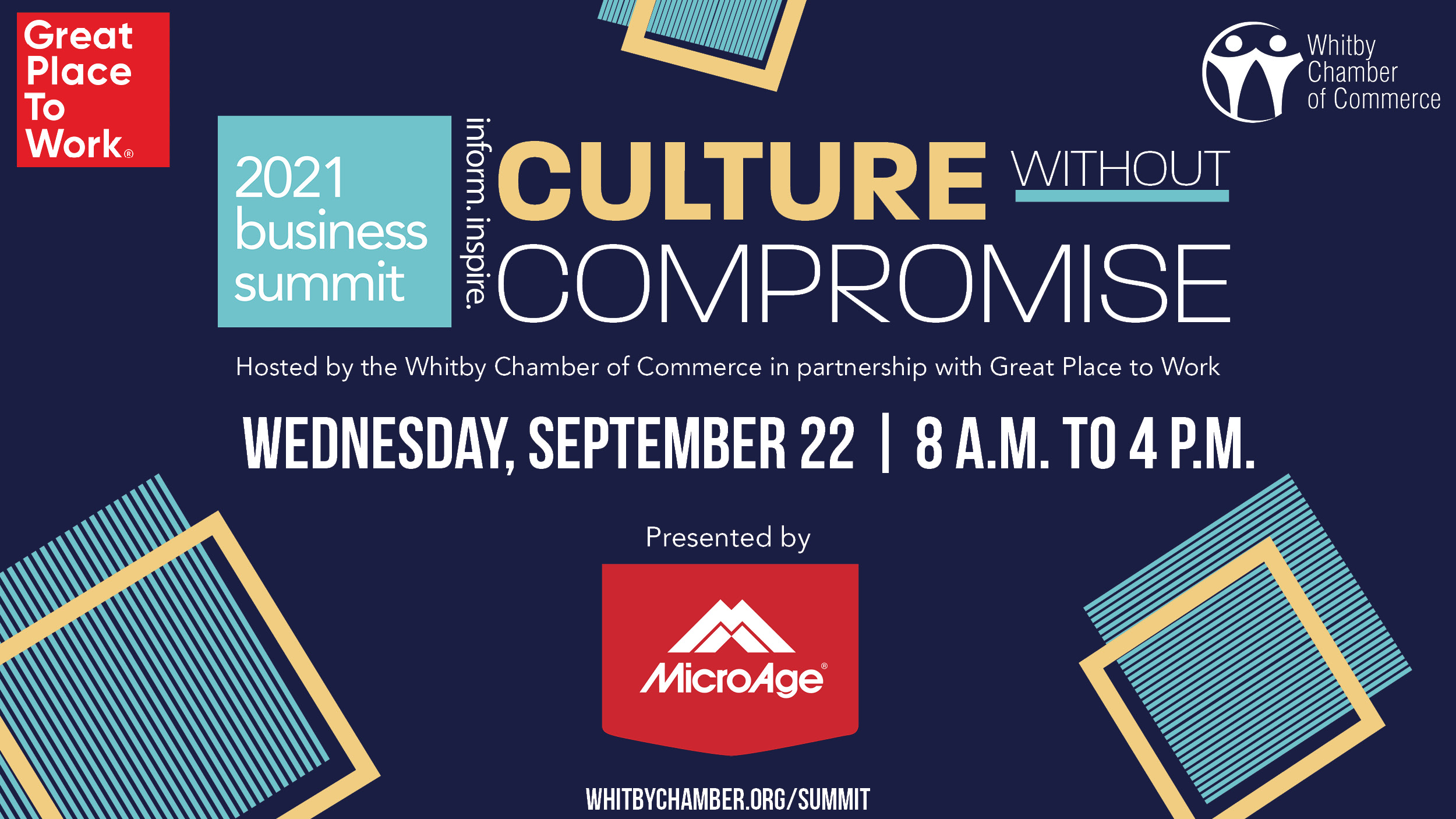 The Business Summit: Culture Without Compromise
In partnership with the Whitby Chamber of Commerce, we're proud to host this one-day virtual conference, presented by MicroAge Peterborough-Whitby, focused on the next evolution of successful business recovery: culture. Without compromising your business or bottom-line, learn how and why culture is the foundation of your organization and will not only fuel employee retention, but sales.