Great Place to Work® is pleased to announce the 2017 list of Canada's Best Workplaces in Technology. To be eligible for this list, organizations must be Great Place to Work- Certified™ in the past year, have a minimum of 50 employees, and have Technology as their primary industry. We determined the BEST based the overall Trust Index score of eligible organizations.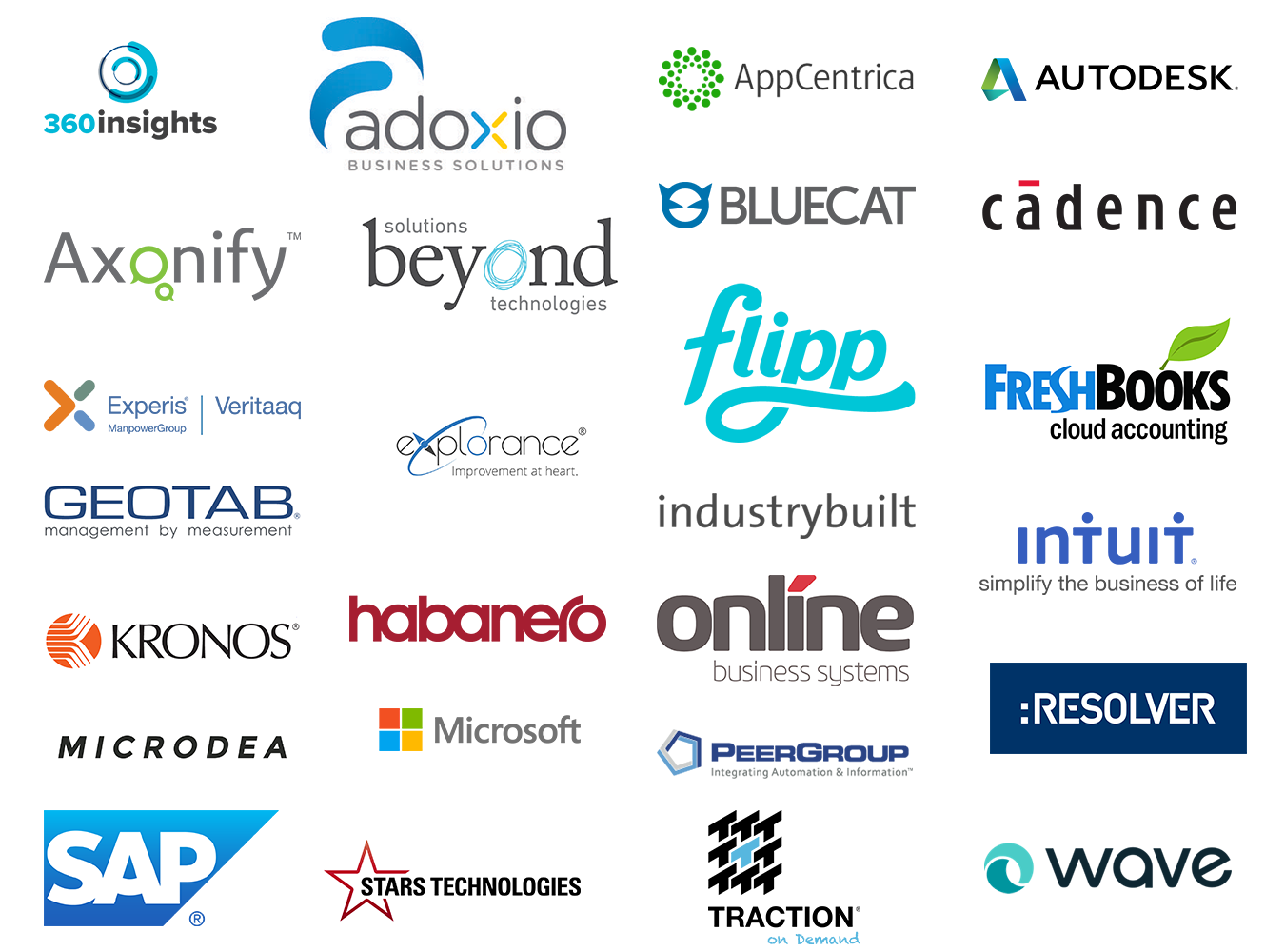 Today's technology firms are known for their competitive spirit, cool office spaces, generous perks and work hard/play hard atmospheres. While this may be true, the Best Workplaces in Technology know that in order to stay competitive, they need to really take care of their most important asset – their people – by creating an environment where all employees feel heard, supported and cared for, so they can bring their best to work every day. By empowering employees in this way, these organizations are redefining success and what it means to be a leader in the tech field.
THEY LISTEN
At Cadence, the executive management team provides small group discussion opportunities for employees on important topics. Approximately 1000 employees participate in these in-person executive sessions per year. Employees can also submit questions (anonymously if desired) through the Executive Q&A program, where it comes to the Employee Communications team who assign it to the appropriate executive for an answer. Responses are posted within 72 hours to the Executive Q&A website.

WHAT EMPLOYEES ARE SAYING "From the top down there is recognition at SAP that the success of the business relies on the engagement of the people in it, and there is genuine caring about employees at all levels." – SAP employee
THEY CARE
At FreshBooks, they have a culture of caring and it is not unusual for employees to support each other in times of need with fundraising efforts. FreshBooks has a Compassion Fund to support employees facing unexpected personal or financial hardships, and will often match employee donations, thus doubling the contribution.

THEY PLAY FAIR
At Autodesk, all employees participate in an annual 360 degree feedback program that supports the annual performance review process and ensures that feedback comes from more than one direction. This feedback ensures that decisions on salary increases, bonuses and stock option grants tied to individual performance are based on solid, measurable and detailed data.

WHAT EMPLOYEES ARE SAYING "At Microsoft, as long as you are successful in delivering your commitments on time and with quality, you have the freedom to manage your calendar, which is important when you are balancing a career and young family." – Microsoft employee
THEY EMPOWER
Intuit grants every employee 10% of their work time to explore their own passions. Intuit believes employees can't develop great ideas if their day job consumes all their time and this 'Unstructured Time' has helped give birth to some of their best products.

SUPPORTIVE CULTURES DRIVE BOTTOM LINE RESULTS
Each of the organizations named on our Best Workplaces in Technology list has been successful in creating a high-trust culture that supports employees and empowers them bring their best to work, driving superior results for the whole organization. Over 95% of employees at these winning organizations agree their workplace is great and 93% are willing to give extra to get the job done. And the proof is in the pudding - these same organizations collectively averaged 40% growth last year.
IT World Canada, the country's largest technology news publisher in the B2B space, has noticed a similar trend. According Brian Jackson, Editorial Director, "Many tech companies known for their innovation are also leaders when it comes to a supportive and diverse workplace environment. Tech company culture in Canada is about more than foosball tables and unlimited snacks in the break room; it's about a commitment by top level executives to making their employees feel involved in creating company culture, having their voices heard, and valuing their whole person beyond their productivity KPIs. There's no mistake that many of these companies featured on this list are also succeeding in terms of profit - they're doing business right."
IS YOUR WORKPLACE CULTURE A BARRIER TO DIGITAL TRANSFORMATION?
Regardless of industry, the digital revolution is redefining not only how we work, but who our competitors are. Some experts are now musing that the 'tech sector' no longer exists. We are all tech firms, and companies that are slow to accept this new reality will find themselves in the crosshairs of disruptive start-ups or shareholders who will force the issue.
A recent study conducted by Paris-based Capgemini Group found that outdated company culture is the number one barrier to digital transformation. And what's more, this divide seems to be getting worse. In 2011, 55% of respondents said culture was the #1 obstacle and this figure rose to 62% in 2017.
New research from Great Place to Work takes a deeper dive into the successes we have gleaned from tech companies and how they can be applied to organizations in all industries to enable digital transformation. Sign up here to receive this research first!
THINK YOUR ORGANIZATION IS A GREAT WORKPLACE?
Register today to become Great Place to Work-Certified™. Get recognized for the outstanding culture you've built or let us help you create a more productive work environment.
ABOUT OUR LISTS
Great Place to Work publishes a series of Best Workplaces lists based on feedback from more than 300,000 employees at Great Place to Work–Certified™ organizations across all industries in Canada. Employees complete an anonymous Trust Index© survey, answering questions about how frequently they experience behaviors that create a great workplace, including, the transparency of communication, degree of collaboration, quality of benefits programs, opportunity for professional development, and support for work-life balance. If 7/10 employees respond positively to the survey, the organization becomes Great Place to Work-Certified™ for one year. Results from the survey are highly reliable, having a 95% confidence level with +/- 5% margin of error.
ABOUT GREAT PLACE TO WORK
GPTW (www.greatplacetowork.ca) is the global authority on high-trust, high-performance workplace cultures. Through proprietary assessment tools, advisory services, and certification programs, GPTW recognizes the world's Best Workplaces in a series of national lists including those published by Fortune magazine (USA) and The Globe & Mail (Canada). Great Place to Work® provides the benchmarks, framework, and expertise needed to create, sustain, and recognize outstanding workplace cultures.
Follow GPTW online at www.greatplacetowork.ca and on Twitter at @GPTW_Canada
---