HR INSIGHTS
Better™

- Webinar Series
Join our company culture experts as they share research and insights on how to create, sustain, and get recognized for your great workplace culture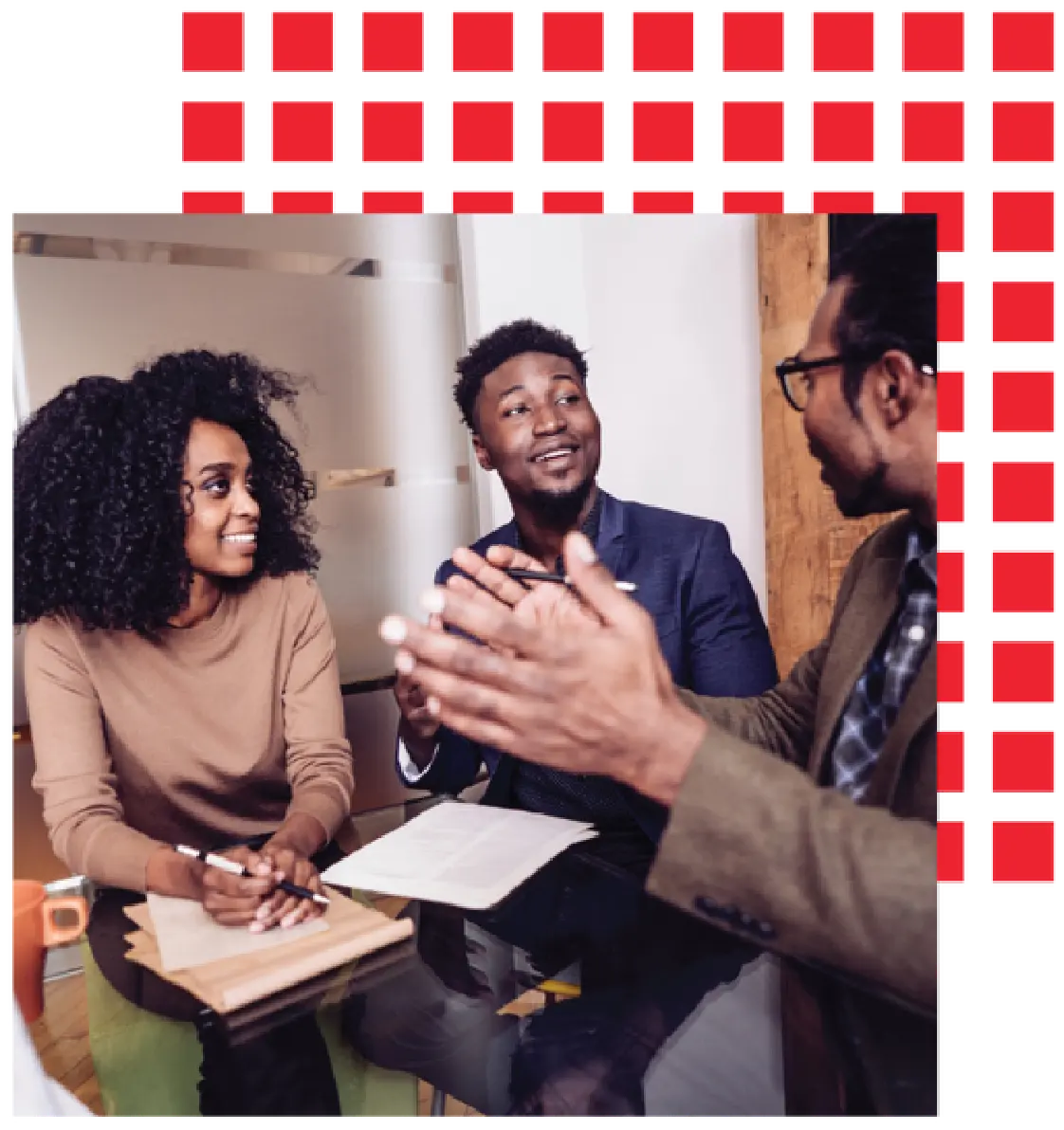 About
Welcome to the Great Place to Work® Canada webinar series. Expertly curated for dedicated HR professionals, our live and on-demand sessions offer invaluable insights into creating and nurturing high-performance workplaces. This free learning opportunity arms you with actionable insights derived from the latest in workplace research and human resources strategies. Dive deep into innovative HR practices, understand how to foster a culture of trust and productivity, and learn how to transform your workspace into a beacon of excellence and satisfaction. Join us in this exploration of superior workplace cultures, and together, let's redefine the future of work.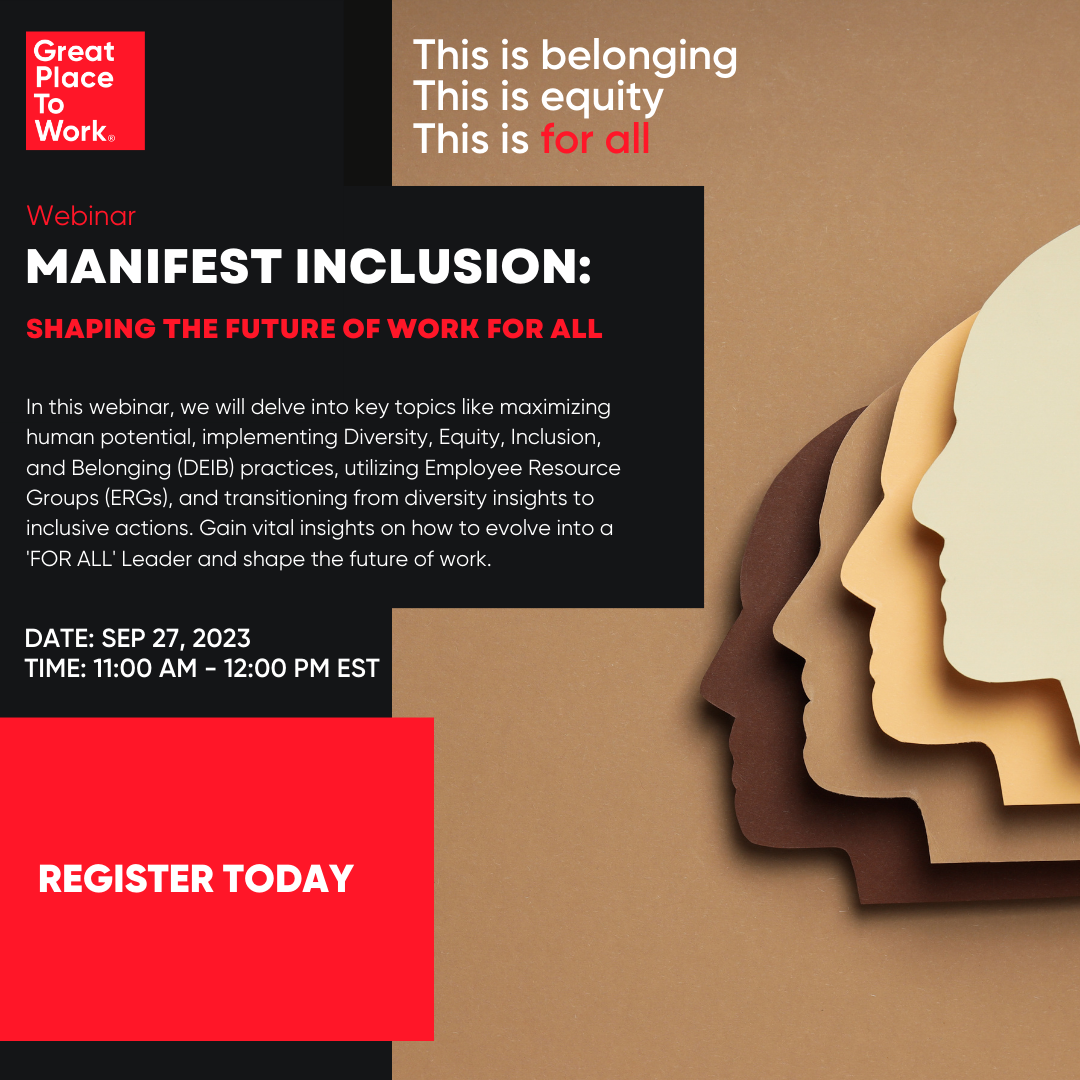 Webinar
Manifest Inclusion: Shaping the Future of Work FOR ALL
In this webinar, we will delve into key topics like maximizing human potential, implementing Diversity, Equity, Inclusion, and Belonging (DEIB) practices, utilizing Employee Resource Groups (ERGs), and transitioning from diversity insights to inclusive actions. Gain vital insights on how to evolve into a "FOR ALL" Leader and shape the future of work.
Cost: Free
Date: Sep 27, 2023
Time: 11:00 AM - 12:00 PM EST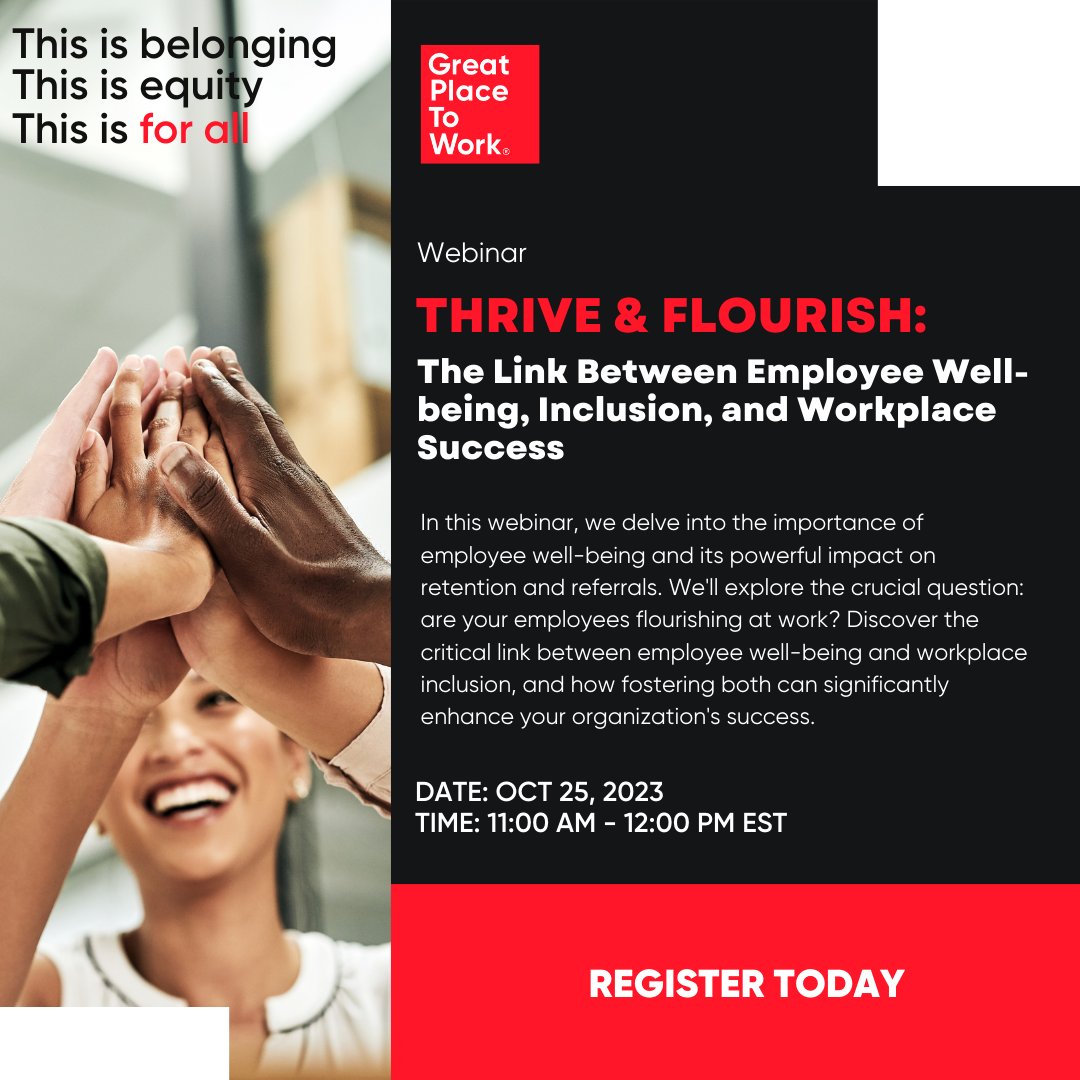 Webinar
Thrive & Flourish: The Link Between Employee Well-being, Inclusion, and Workplace Success
In this webinar, we delve into the importance of employee well-being and its powerful impact on retention and referrals. We'll explore the crucial question: are your employees flourishing at work? Discover the critical link between employee well-being and workplace inclusion, and how fostering both can significantly enhance your organization's success.
Cost: Free
Date: Oct 25, 2023
Time: 11:00 AM - 12:00 PM EST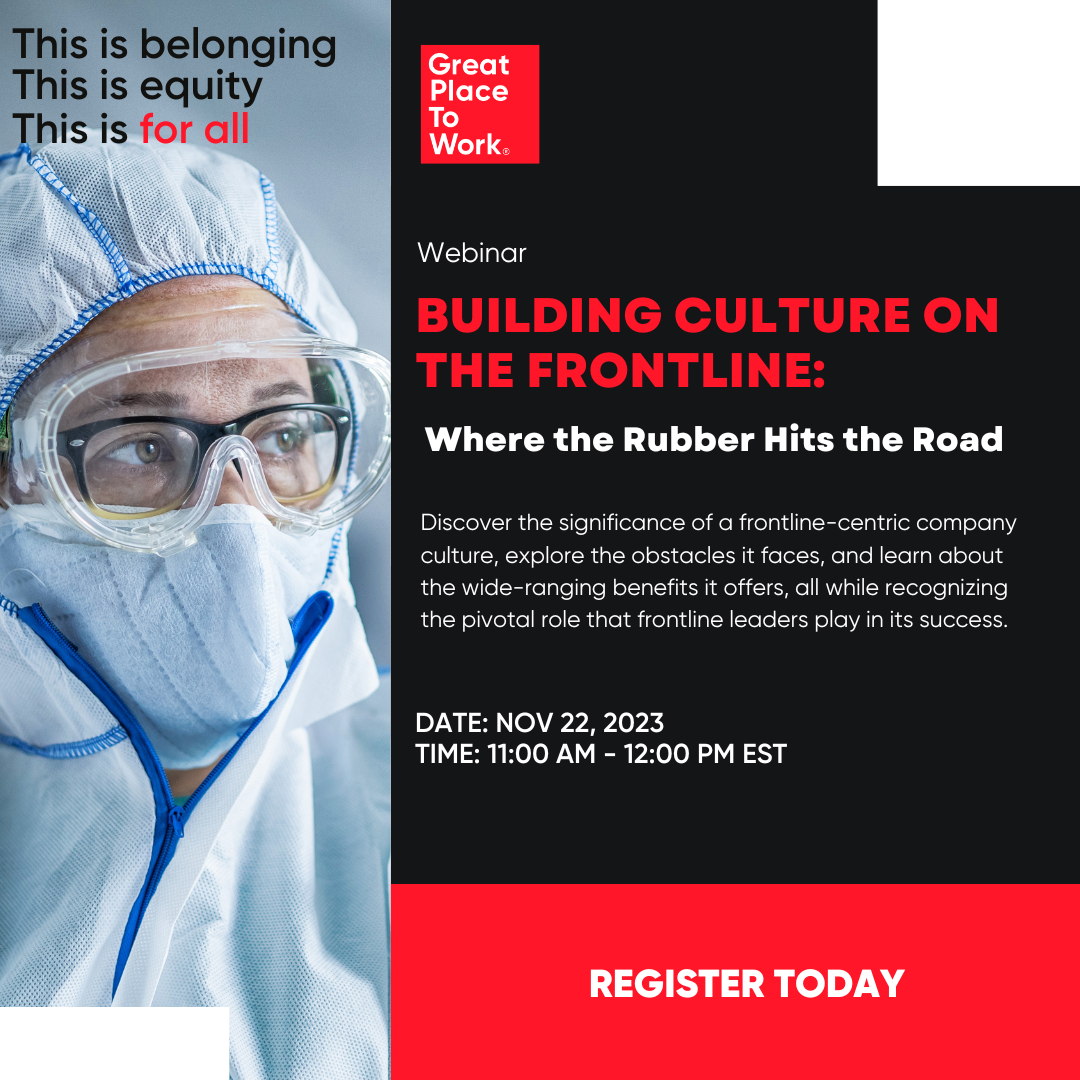 Webinar
Building Culture on the Frontline – Where the Rubber Hits the Road
If you google 'great workplace culture', you're likely to be inundated with images of collaborative workspaces, team-building events and office celebrations. But the vast majority of employees at the Best Workplaces don't work in offices – they work in restaurants, stores and factories, serving customers and building products. In this session, we'll explore why it's so important that your company culture not only lives on the frontline, but is rooted there. We'll explore some of the common challenges organizations face in ensuring a great workplace culture for all employees – regardless of who they are or where they work – and how they solve them. We'll also look at the many business benefits of creating a culture that works for frontline employees, and the important role of frontline leaders in ensuring its success.
Cost: Free
Date: Nov 22, 2023
Time: 11:00 AM - 12:00 PM EST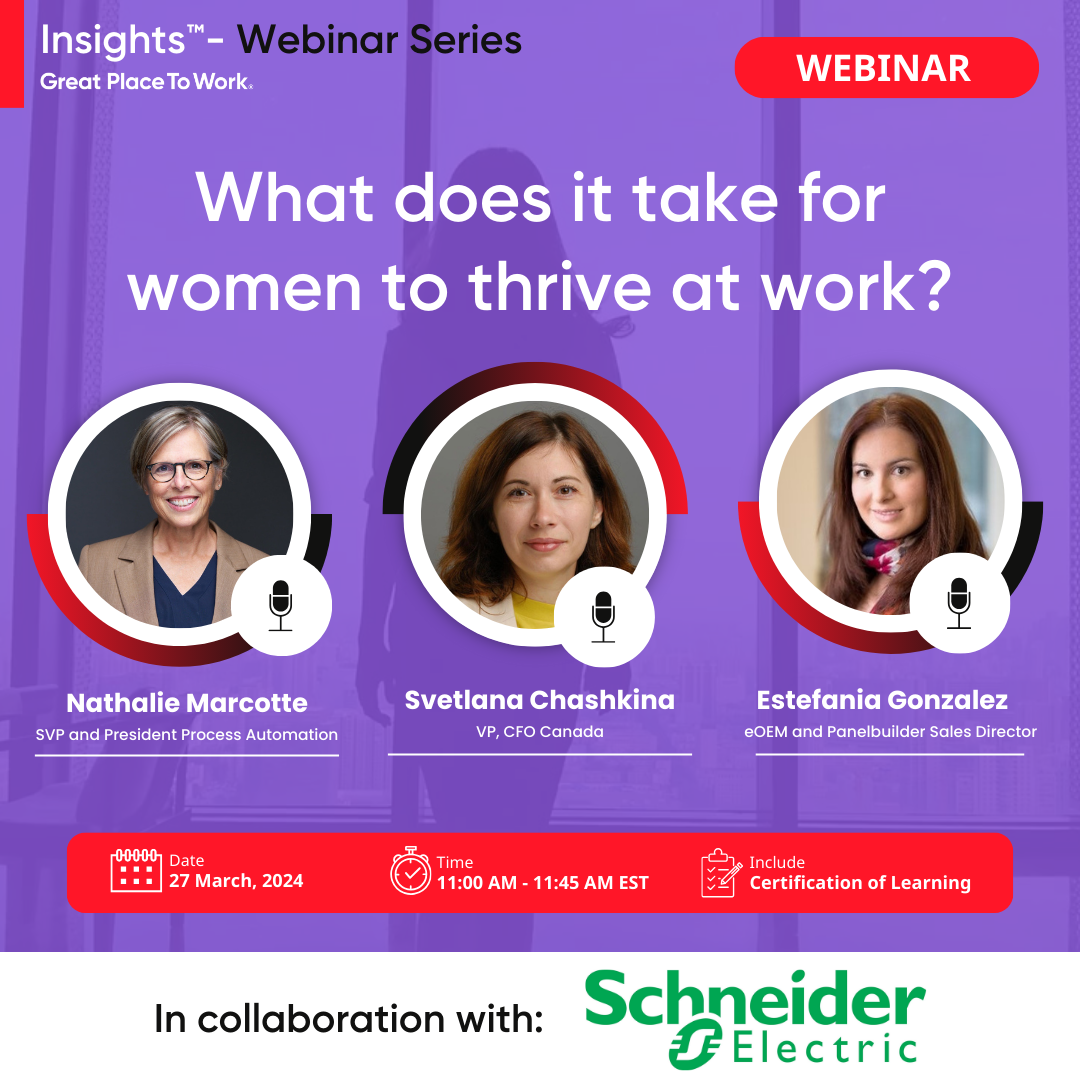 Webinar
Becoming an Employer of Choice: The Strategic Role of HR
Join us for a concise 60-minute webinar that explores the critical role of HR in transforming your company into an Employer of Choice.

Cost: Free
Date: July 26, 2023
Time: 11:00 AM - 12:00 PM EST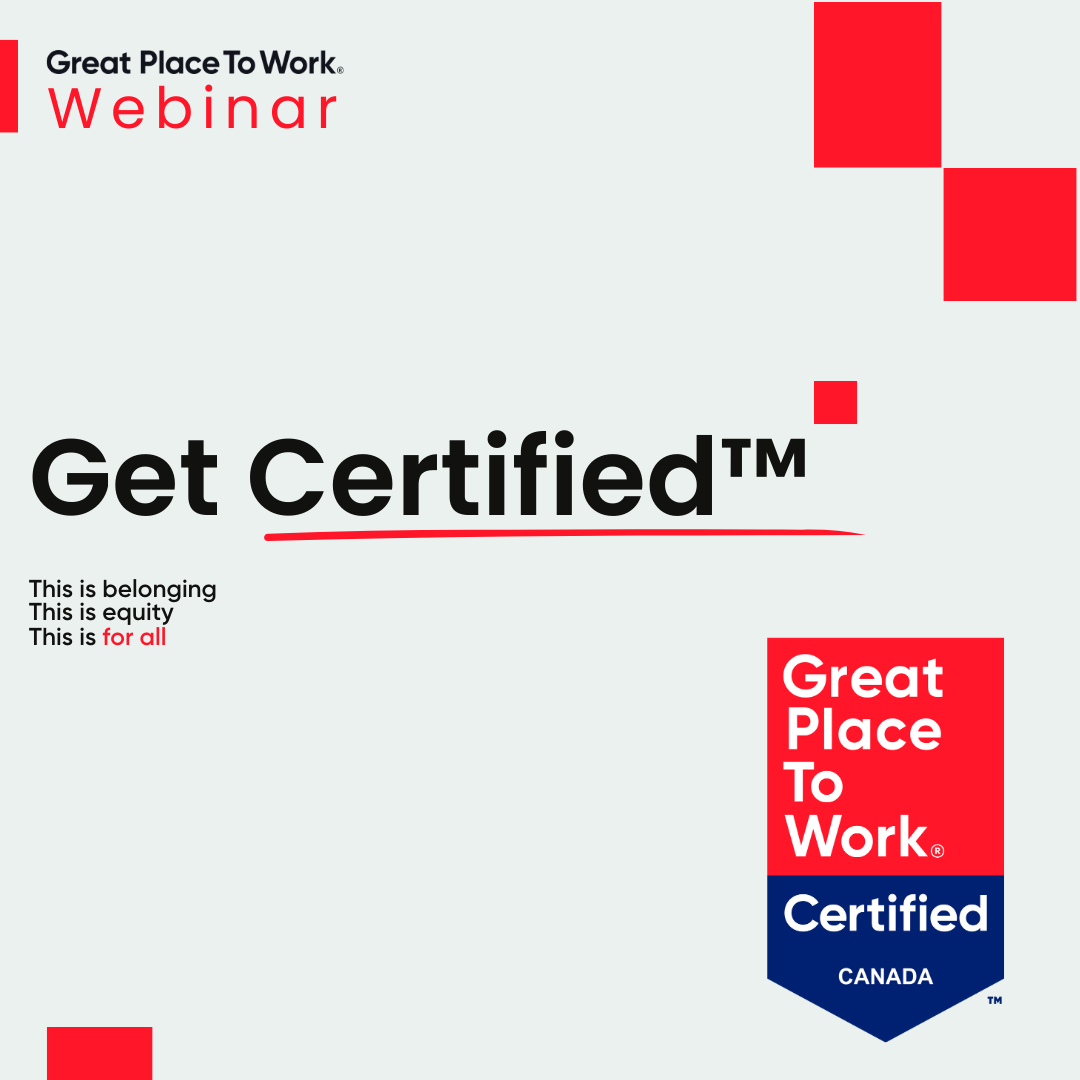 Webinar
The Power of Purpose: Fostering Purpose-Driven Cultures for Enhanced Performance
Join our webinar to learn how focusing on purpose can transform your workplace. See how it lifts performance, employee retention, and unpack the top 5 expectations millennials have of their employers.
Cost: Free
Date: Aug 23, 2023
Time: 11:00 AM - 12:00 PM EST


Proof of Learning
Upon successful completion of the webinar, all attendees are eligible to receive a Proof of Learning. This certificate is a testament to your dedication to professional development, and reflects your commitment to professional growth and understanding of the latest trends and challenges in Human Resources.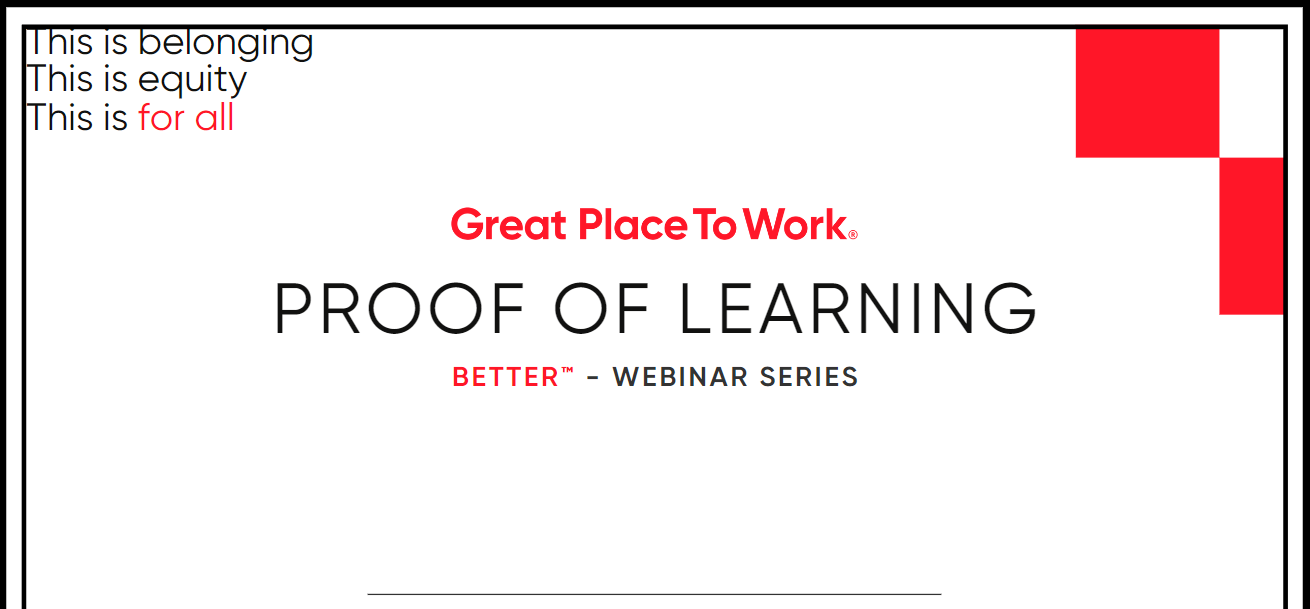 Procedure to Receive the Certificate:
Ensure that you have attended the complete webinar. Full attendance is crucial to obtaining your certificate.

Complete the post-webinar survey. Your feedback is essential for us to improve future webinars and tailor them to your needs.

After verification of your attendance and the survey completion, you will receive an email with a digital Certificate of Completion. This process can take up to 2-3 weeks.
Continuing Professional Development (CPD)
Our Better™ webinars may qualify for your association's requirements to maintain your accreditation. Here's how you can claim your valuable CPD hours:
Attend the Full Webinar: Participate in the live webinar sessions of our Better™ - Webinar Series.


Proof of Learning Certificate: Upon successful completion, you will receive a Proof of Learning Certificate for the webinar attended. This certificate will serve as evidence of your participation and can be included in your professional portfolio.


Complete the CPD Form: Fill out your CPD form, providing essential details such as the webinar title, date, duration, and the knowledge areas covered. Do this as soon after the webinar as possible so you don't have to go back through your calendar in a few years to catch up!


Self-Assessment: Reflect on the webinar content and consider how it relates to your professional development goals and responsibilities.
Please note that it is your responsibility to check with your professional association or governing body to ensure that our webinars meet their specific CPD requirements.