THE CHALLENGE
At AOL Canada, maintaining a strong and consistent corporate culture is the 'secret sauce' which is a key driver of their success. So after a recent business acquisition which brought 34 new members to the AOL Canada team, there was an intentional and focussed effort to bring them into the fold. Head of HR, Americas, Marieta Mendoza says "we wanted to show them the AOL love, embrace them with open arms and ensure they felt like they belonged to the organization".
However, they did not anticipate the effect this would have on their existing team members. "We thought we had enough engagement capital with our current AOLers that we could shift focus to the incoming employees and they would be OK. But they were not OK." The leadership team quickly realized that, especially during this time of transition, their existing team members also needed the same cultural reinforcements they had come to expect from their employer.
COMPANY PROFILE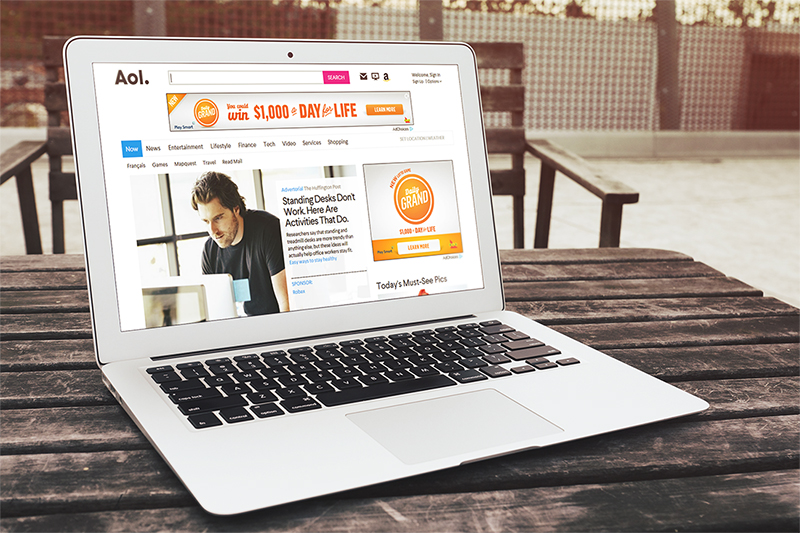 AOL is a media technology company with a mission to simplify the internet for consumers and creators by unleashing the world's best builders of culture and code. As one of the largest online properties with approximately 500 million monthly global consumers, AOL is at the center of disruption of how content is being produced, distributed, consumed and monetized by connecting publishers with advertisers on its global, programmatic content and advertising platforms. AOL's opportunity lies in shaping the future of the digitally connected world for decades to come.
ACTIONS TAKEN
AOL's leadership team approached this issue the same way they work through any change during uncertain times: with a focus on their people. They knew they needed to ensure both new and existing team members were fully immersed in the AOL culture so over the course of a year, they made concerted efforts in 3 key areas:
Listen to team members
To get a better understanding of what employees were thinking and feeling, AOL Canada conducted 'pulse' surveys on employee engagement and satisfaction. Results were presented to an employee committee, actioned and communicated back to employees. So within a few weeks of being asked, employees knew they were heard and their employer was committed to addressing their concerns.
Identify training gaps
One of the key issues raised during the pulse survey was that the mid-level management group was feeling squeezed as the leadership team was immersed in the acquisition. As Mendoza simply puts it, "during the acquisition, the leadership team had to focus on strategy and we leaned on our managers more for the day-to-day issues". This highlighted a skills gap and need to provide new and different training for the manager community so they could be strong leaders for this newly formed group of people. There was a concerted effort to focus on the "leaders of others" and up-leveling their skills through targeting training sessions on a monthly basis.
Shower them with goodness
At AOL Canada, their philosophy is simple: cater to employees' wellness - mind, body and soul - and they will have more time, energy, and heart to focus on their work. To reinforce this value, AOL embarked on "training camps" designed to get all employees focussed on the quarter by showering them with goodness! AOLers enjoyed complimentary hot breakfasts every morning, zumba classes, reiki, onsite massages, lunch and learns and more, to help them 'get in the game' to drive results quarter over quarter. While these perks are not new to AOLers – in fact, they have been part of the company's cultural fabric since its early days – these campaigns help to reinforce the company's commitment to employee wellness and introduce the newly integrated employees to this part of their culture.
THEIR RESULTS
For AOL Canada, integrating a new group of employees while retaining the strong culture which brought their early success was a year-long process which is still ongoing.
So far, they have seen a significant increase in the key metrics on their pulse survey, a strong indicator that they are rebuilding trust that was eroded during the acquisition. "The team is in a much more positive place" says Mendoza. "They are much more optimistic about the future and they see that we are doing our best to focus on culture and getting us back to where we were, if not better".
Closing off one year after the acquisition, there is more cohesion and an optimism for what's to come.
Want to see your company featured in In Focus? Copy and complete our template and email us at Cette adresse courriel est protégée contre les robots spammeurs. Vous devez activer le JavaScript pour la visualiser.. Make sure to add 'In Focus' as your subject line.
---