THE CHALLENGE
At Ariad Communications, they believe that success happens where new ideas can flourish. That is why they are focussed on creating a workplace environment that is rich in diversity, one where people from various backgrounds can work productively together. This helps bring out the untapped potential in all employees, which stimulates innovation and growth.
COMPANY PROFILE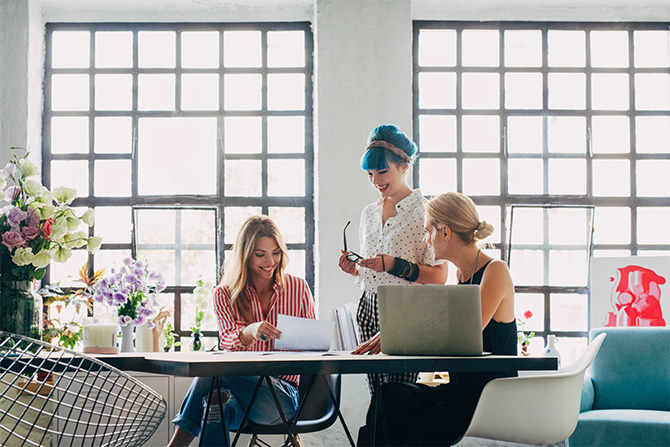 Ariad Communications is a strategic agency that specializes in content, with deep digital and activation expertise. Ariad helps some of Canada's leading brands grow their business by developing marketing and sales programs that increase market share and customer loyalty.
Actions Taken
Ariad's Diversity and Inclusion goal is to ensure all employees and clients feel welcome and valued. This begins with their distinctive diversity statement, which says "Ariad staff is diverse in age, gender, ethnic, and cultural backgrounds and sexual orientation. This creates a level field for people to mix, and share their knowledge professionally, socially and culturally. These factors combine to create the backbone of our organization and fuel our compassion and outlook on the world and how we can help make it a better place."
With just under 100 employees working from their Toronto office, Ariadites (as they like to call themselves) have successfully fostered an inclusive workplace not though formal diversity programs, but by creating plenty of opportunities for human connection.
Interactive Seating Map
On the first day of work at Ariad Communications, they take a fun picture of the new employee and post it to their interactive seat map. All staff can access the map online to browse through or search for specific people. Typing in a name immediately brings-up the person's picture, where they sit and other fun, quirky information like celebrity crush, childhood talent or theme song. This innovative map makes it easier for both new hires and long-time staff members to find their colleagues in Ariad's new larger office space — and put a face to a name.
Beer and Wine Fridays
Friday Each Friday, Aradites gather in the café to toast the end of another great week with an assortment of wine, beer and alcohol-free beverages. This event allows the whole company to bond in a social setting.
Happy Hour Bingo
At 4 p.m. on the last Friday of every month, Ariad Communications employees gather in their cafe, highlighter (or professional dauber) in hand, ready to play several fierce rounds of bingo. Jackpot prizes are at stake —as are bragging rights. Special Bingo events are also held to raise money for charitable causes or special occasions, such as Toronto Pride.
THEIR RESULTS
Though these programs are not what you would typically expect to see in the Diversity and Inclusion landscape, the high level of human connection at Ariad has helped them foster a family feeling and build a reputation as an inclusive employer. This helps Ariad attract and retain top performers from the widest possible talent pool, and allows them to gain a richer range of experience and ideas to strengthen their business.
And the proof is in the pudding. Not only are diverse groups well represented at Ariad, but when surveyed, 97% of Ariadites agreed that people are treated fairly regardless of race, age, gender and sexual orientation, well above the Best Workplaces benchmark.
Think your organization needs to foster a more inclusive environment? Perhaps all you need is a little more "together time"?
Want to see your company featured in In Focus? Copy and complete our template and email us at

Cette adresse courriel est protégée contre les robots spammeurs. Vous devez activer le JavaScript pour la visualiser.

. Make sure to add 'In Focus' as your subject line.
We welcome you to comment on this article! Please use this public space respectfully and in alignment with our User Conduct Guidelines.
---