THE CHALLENGE
As part of their five year growth strategy, Hilti Canada plans to significantly increase their headcount. As they continue to expand in Canada and compete against other top employers for key talent, they are mindful of their need for a high performing global team. According to President and General Manager, Avi Kahn, one of the biggest challenges facing their organization is the ability to attract and retain a more diverse pool of talent, specifically attracting more women to the organization.
COMPANY PROFILE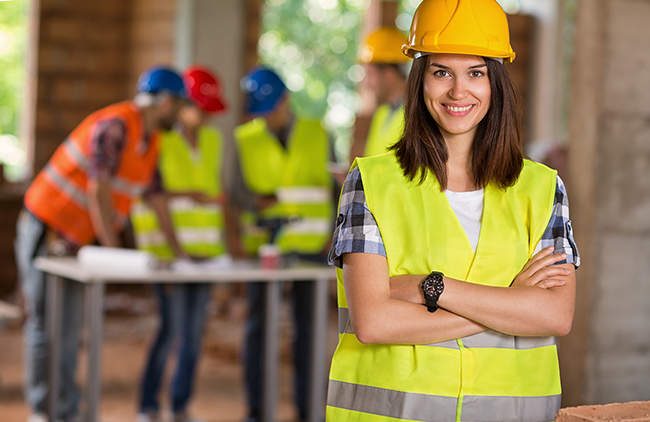 Hilti provides leading-edge technology to the global construction industry. Their aim is to build a better future by helping customers build faster, safer and more productively, while all the time being mindful of the legacy they leave behind.
With their Canadian head office in Mississauga, Hilti employs approximately 500 highly trained team members in sales, engineering, marketing and other support roles across the country.
ACTIONS TAKEN
To attract a more diverse talent pool and maintain their excellent retention rates, Hilti has introduced two new initiatives.
Increasing Flexibility
Hilti's talent management strategy is to grow talent within the organization by providing a culture where team members can develop and have multiple careers within the company. Recognizing that team members require flexibility and organizational support through various stages in life, they have improved benefits and leave policies for all team members to ensure that they have the organizational support they need.
For example, a new paid family leave policy supports team members during parental and maternity leave by offering a salary top up to government benefits for up to 12 weeks. Additionally this policy extends to team members who need to care for a family member.
Hilti is also rolling out a host of other flexible work arrangements, including telecommuting and flexible schedules. According to Kahn, "our idea is that these programs will lead to us being more inclusive to people who are raising children, taking care of aging parents or balancing work and school, and that this will allow us to not only attract new people but retain the ones we have."
Training and Awareness
To make sure all team members are on the same page, they have hired an external trainer to educate all leaders on diversity and inclusion. This training encourages leaders to challenge the status quo, take a look at their own biases and become accountable for moving Hilti's Inclusion agenda forward.
Hilti has also created a number of forums to get the discussion going across the organization. Employee Resource Groups provide women with a forum to discuss their challenges and the new Inclusion Council gives leaders and others a chance to discuss how they can become more inclusive as an employer.
THEIR RESULTS
Though these are all brand new initiatives for Hilti and some are still being rolled out, they have already begun to see positive indicators. For example, three team members took advantage of the new flexibility policy the first month it was rolled out. In addition, they have already seen an increase in both female applicants and female hires since last year. Though they know this will not be a 'quick fix', Hilti is confident that by combining a more flexible work environment with education and awareness of inclusion initiatives, they will be able to attract more women to the organization and create a more diverse and competitive workforce..
Want to see your company featured in In Focus? Copy and complete our template and email us at
Cette adresse courriel est protégée contre les robots spammeurs. Vous devez activer le JavaScript pour la visualiser.

. Make sure to add 'In Focus' as your subject line.
---