THE CHALLENGE
According to Manny Campione, VP of HR and Talent Development for LoyaltyOne, the biggest challenge facing the organization is managing growth and change. LoyaltyOne is a Canadian-based organization looking to grow its global footprint. On the HR side, this means they need to foster innovation and agility within the organization to keep pace with the business growth and change. "We are looking for talent that comes with fresh ideas, fresh approaches, something different," says Manny Campione, VP of HR and Talent Development.
COMPANY PROFILE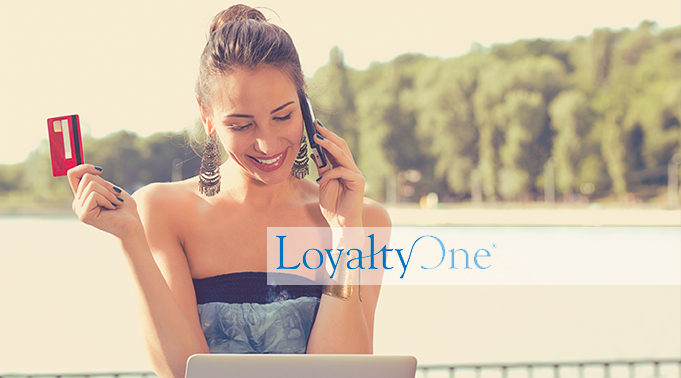 LoyaltyOne is a customer engagement company that helps retailers build loyalty and drive performance. They help clients enrich their customer relationships through the strategic use of data, channels, and communications to create profitable and sustainable customer loyalty strategies and programs. As a result of their work, clients will better understand their customers, engage with them more effectively, and positively influence the choices they make.
ACTIONS TAKEN
To help deliver on this transformation agenda, LoyaltyOne has embraced Agile methodology to promote innovation throughout the organization. They have implemented several new initiatives to support this:
1. Talent Acquisition
LoyaltyOne recognizes that to keep up with the rapid pace of growth and change, the need to hire talented people who not only fill existing roles but who can grow along with the company. They have modified the hiring approach so as to look for values orientated aspects in addition to functional and technical skills. The focus has shifted from hiring people that display core capabilities needed today to hiring those display our values and leadership behaviours.
2. Living the Corporate Values
LoyaltyOne has recently redefined their corporate values and is progressive in articulating them through the full employee life cycle. Associates now hear about LoyaltyOne's corporate values in the every-day context of their jobs, rather than just at onboarding. The values of Passion, Curiosity, Authenticity, Collaboration and Simplicity are woven into the day-to-day fabric of the organization.
3. Performance Conversations
In keeping with their values, LoyaltyOne has made an aggressive push to simplify their performance management process and create greater emphasis on the dialogue between manager and associate. Through their newly implemented '1 in 90' program, each associate meets with their manager every 3 months for an hour to have a meaningful performance and development conversation. 'Real Talk' guides have been created to help drive these consistent and meaningful conversations and both parties involved find this practice empowering. This is one way to keep associates and managers on track for career development within LoyaltyOne, as the growing business evolves.
4. Bottom Up Approach
At LoyaltyOne, they believe that the best ideas come from their talented associates, so they have created several forums to hear from them on a regular basis. For example, the Millennial Advisory Board meets regularly to share their thoughts on a variety of topics. The Expedition High Potential group participates in real-time business driven action learning leveraging learnings such as design thinking to help craft solutions. According to Campione "it is really about investing in cultural change through interaction with the organization's most influential leaders".
THEIR RESULTS
LoyaltyOne's 'growth and change' initiative has been underway for almost 2 years, and the culture is getting stronger each day. Thanks to a group of talented associates that bring their passion and best ideas to work, LoyaltyOne continues to meet and exceed their overall business results, and grow their business on a global scale.
Want to see your company featured in In Focus? Copy and complete our template and email us at
Cette adresse courriel est protégée contre les robots spammeurs. Vous devez activer le JavaScript pour la visualiser.

. Make sure to add 'In Focus' as your subject line.
---