2020 was hard, but the Best Workplaces in Canada proved that with some strategic thinking and quick pivots, thriving during these difficult times was indeed possible, but what did these organizations do to put themselves ahead of the pack?
To find out, we asked them to:
"Tell us about the bold acts of leadership that your organization has taken in response to the Covid-19 crisis to create a great workplace for all of your people, in your community or in the world."
After 30+ years of researching great workplaces, we know that employees care about two things above everything else—confidence in their organization's ability to navigate the future and a leadership team that's focused on the compassion and care of its people. The bottom line—your workforce is looking to trust you. And trust matters. When it comes to engaging people in change, trust in leadership is key.
Straight Talking in Complex Times
The most successful leaders we see are constantly sharing their North Star and explaining how everyone in the company plays a role in delivering on that mission. And listening and responding are just as important as talking and writing. Slack, Teams, Zoom and other feedback and collaboration technologies have made it infinitely easier for modern leaders who want to engage in a dialogue with their people.
Early on in the pandemic, Explorance leadership announced all employees would be working from home until at least September. This clear expectation offered employees some certainty in a very uncertain world, enabling them to plan their summer knowing they could not only work from home, but from anywhere until at least September.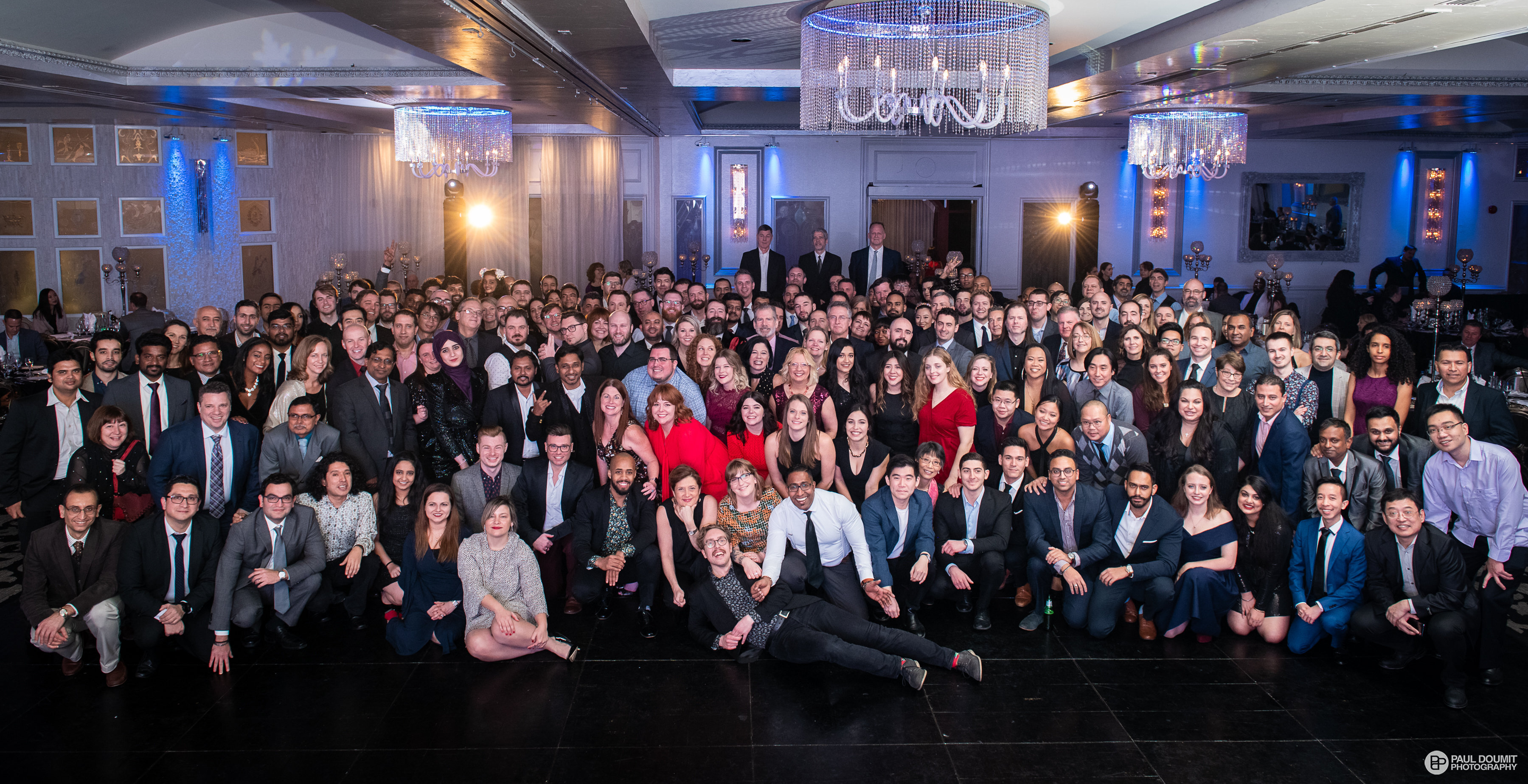 Team talks at Ryan have evolved largely from audio calls to Zoom webinars with the CEO. Employees enjoy seeing their CEO in his home office setting, including the occasional interruptions from his family! Even more recently, the Q&A portion of the calls have been expanded to include the entire leadership team on the zoom call, ready to answer questions and respond to suggestions.
ATB's senior leadership team committed to being fully accessible and transparent throughout the pandemic. Early on, the CEO crafted daily messages emailed to all team members each evening. Weekly 'Fridays in 15' sessions hosted by the CEO were instituted to answer any and all questions from team members; and, based on popular demand, were subsequently extended to 45 minutes.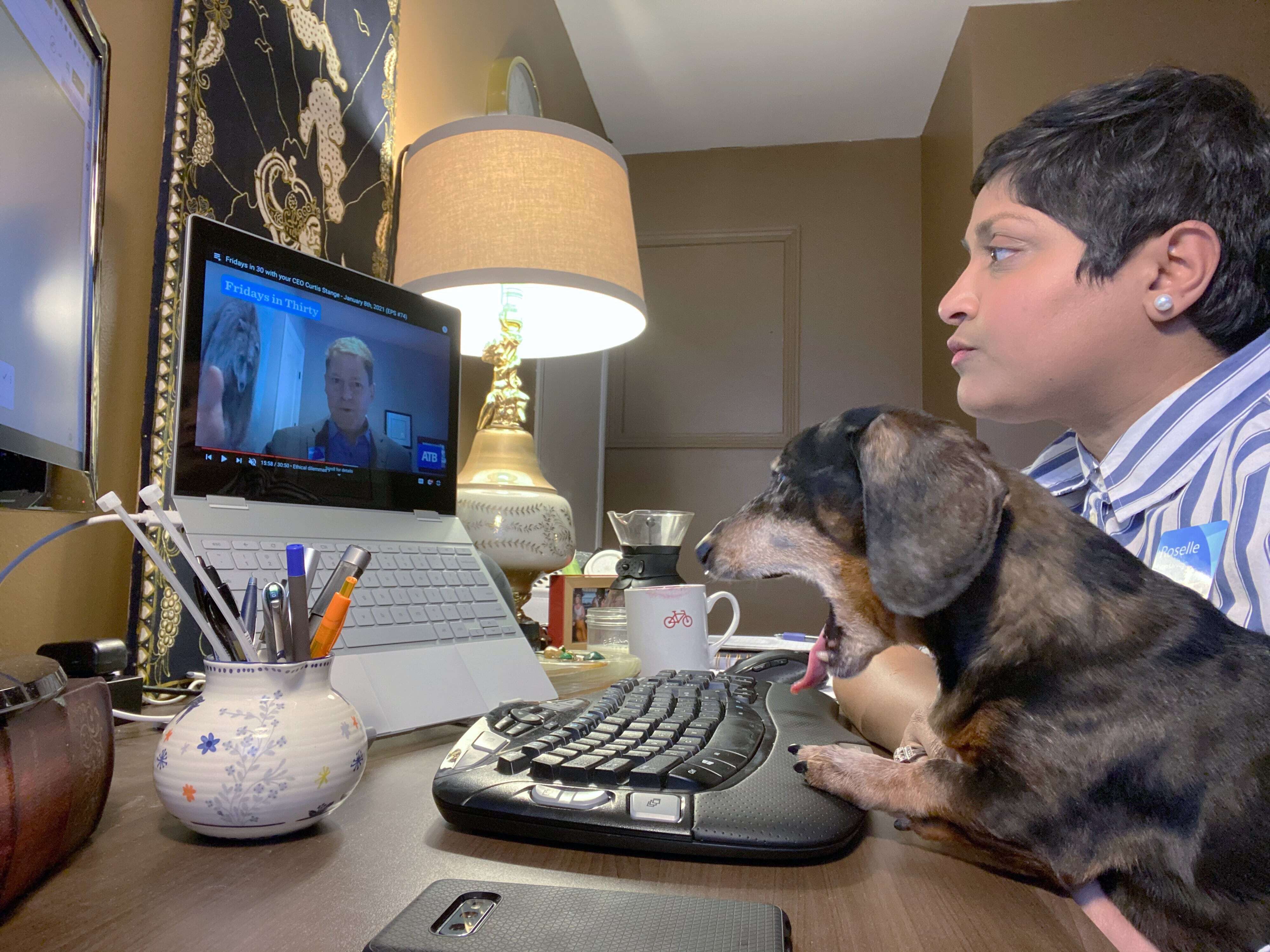 One of Resolver's key aims has been to translate employee feedback into programs and support tools focused on helping team members navigate and thrive in a remote setting, during the pandemic and beyond. Every three weeks a pulse survey is conducted with all employees and then actioned quickly. Right out of the gate, Resolver introduced collaboration tools and launched a learning series based on feedback. Workshops were built in-house and provided insights on topics like Resilience During Times of Change & Uncertainty, Inclusivity & Allyship, Assertiveness, Leveraging Feedback, and Time Management & Prioritization. Resolver's critical feedback loop between employee-voice and action fostered both resilience and organizational results.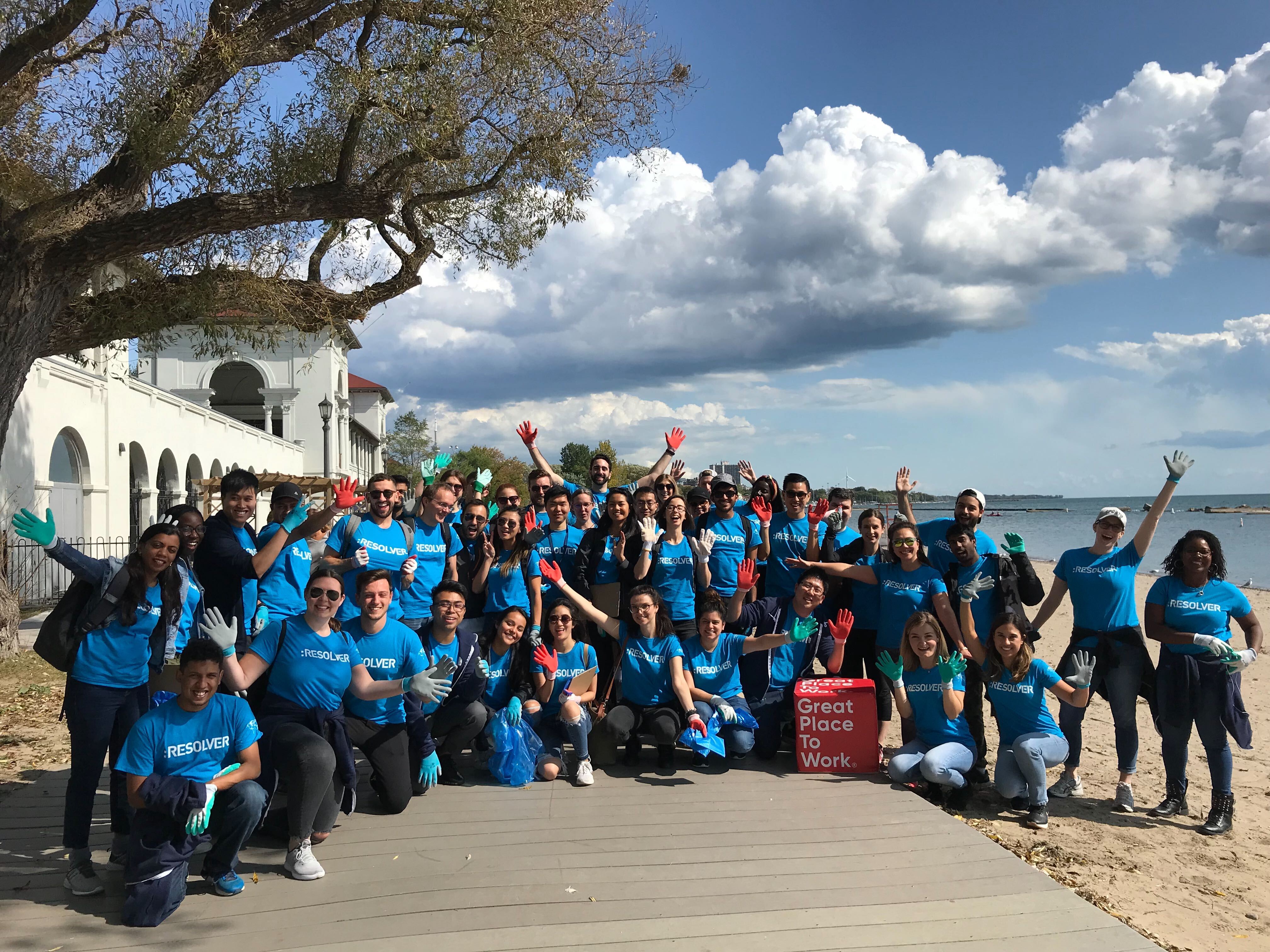 Making Tough Decisions
Early on during the pandemic business leaders across Canada were forced to make difficult decisions about how best to navigate the crisis before its full impact was at all clear.

About one quarter of Best Workplaces conveyed a clear commitment to their employees that there would be no layoffs due to the pandemic.
Against the backdrop of global uncertainties, Mastercard Canada's CEO planted an early stake, committing to protect everyone's jobs from COVID-19 impacts so that people could focus on what matters most – their health, family health and adjusting to the rapidly evolving "new normal".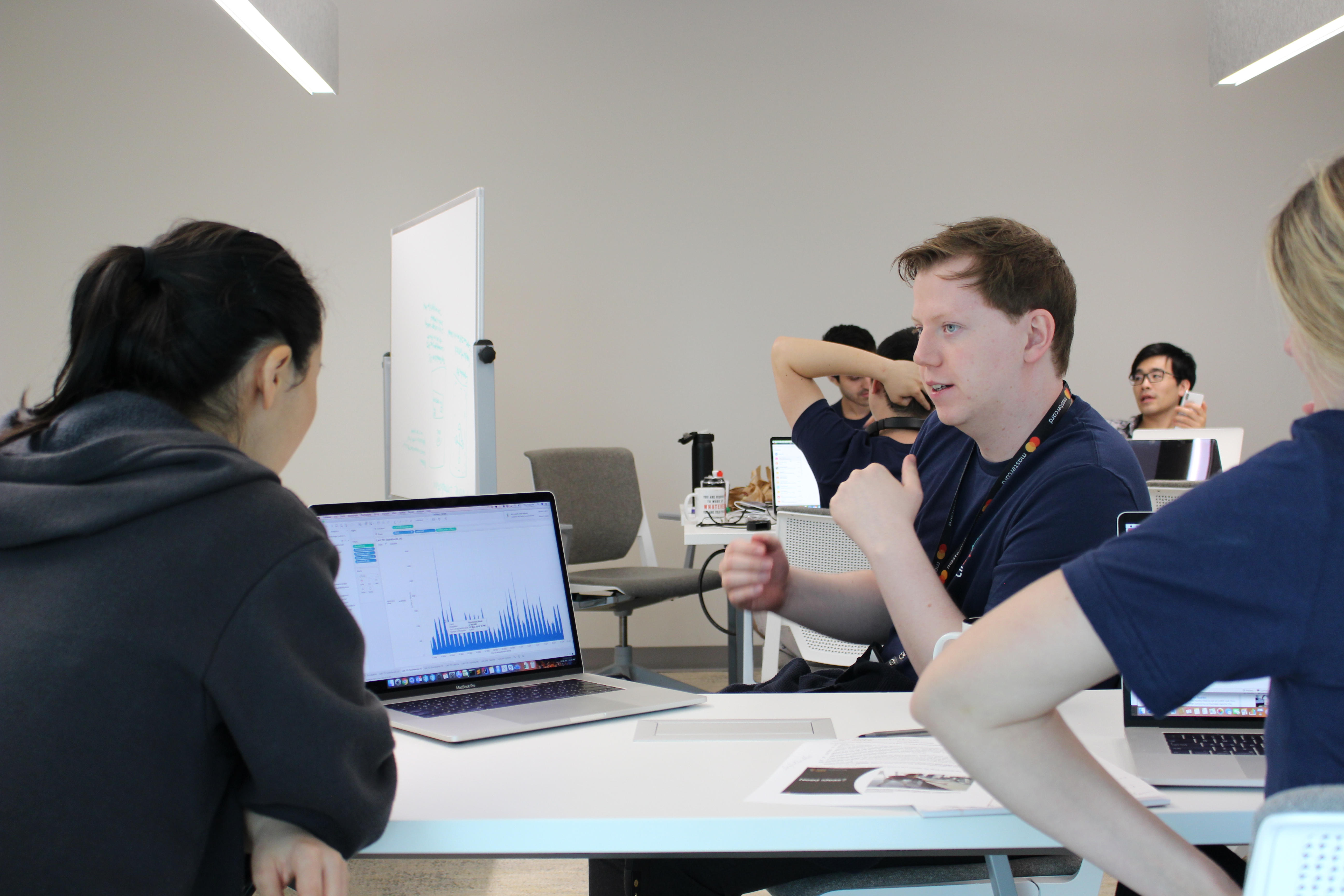 Hyundai Canada's leadership team knew that when markets recovered, they'd need their full team and culture intact; so, they decided and communicated early on that no one would be let go.
A leader in the food industry, ChefHero was hard hit financially by the crisis, but stayed strong together, working through each new emerging issue with compassion and empathy. The leadership team was able to reduce layoffs by asking everyone to share the pain by taking a modest salary cut (10%) while the leadership team and CEO took much larger cuts (25% and 40%, respectively).
Of those Best Workplaces needing to layoff or furlough staff, many offered job transition support, extended benefits coverage and/or other forms of assistance.
With many client projects delayed or cancelled worldwide due to the pandemic, CGI Canada implemented temporary layoffs (TLO) of members in Canada. Those affected still retained access to CGI benefits, Share Purchase Plan and various tools and resources. Nonetheless, significantly lower monthly income from CERB led CGI Canada to introduce a financial Top-Up plan for TLOs funded by salary reductions from their President, Business Unit leaders and VPs.
Perhaps the most significant and fundamental challenge for leaders during the pandemic has been balancing the needs of the business with the health and safety of employees. For all Best Workplaces, the choice was clear – employee safety always comes first.
Given the potential for serious adverse impacts of COVID-19 on athletes, coaches and support teams, the Canadian Olympic Committee took an early position they would not send a team to Tokyo if the Games went ahead as scheduled for the summer of 2020. This difficult but essential decision to protect Team Canada was well received by COC staff, the sports community and Canadians in general. Soon after this decision, the IOC and Tokyo 2020 Organizing Committee announced the postponement of the 2020 Tokyo Olympic Games until the summer of 2021.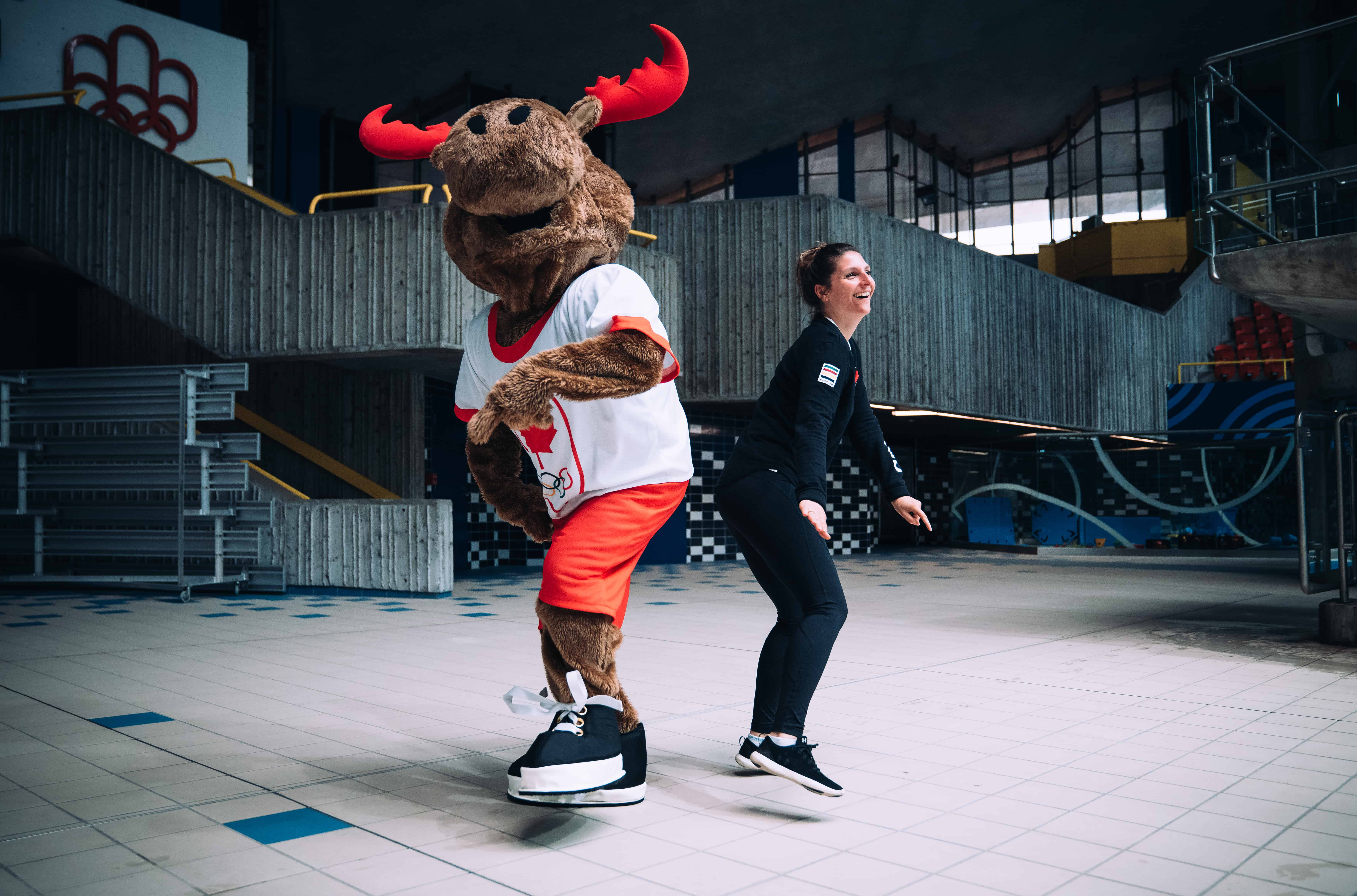 Thriving in the New Normal
Nothing in our lifetimes has prepared us for mass quarantines. Many of us have had to deal with massive changes to our day-to-day work life: not just working from home and dealing with the new environment of video- and teleconferencing, but also a completely new global economic landscape. On top of that, many parents suddenly became home-school teachers. Most people have also had to deal with a variety of personal tasks and responsibilities they otherwise wouldn't have, from safely procuring groceries and cooking at home to finding new ways of socializing, mitigating stress and DIY haircuts.
Axonify has encouraged an internal meeting-free zone on Wednesday afternoons to help employees recover from meeting fatigue.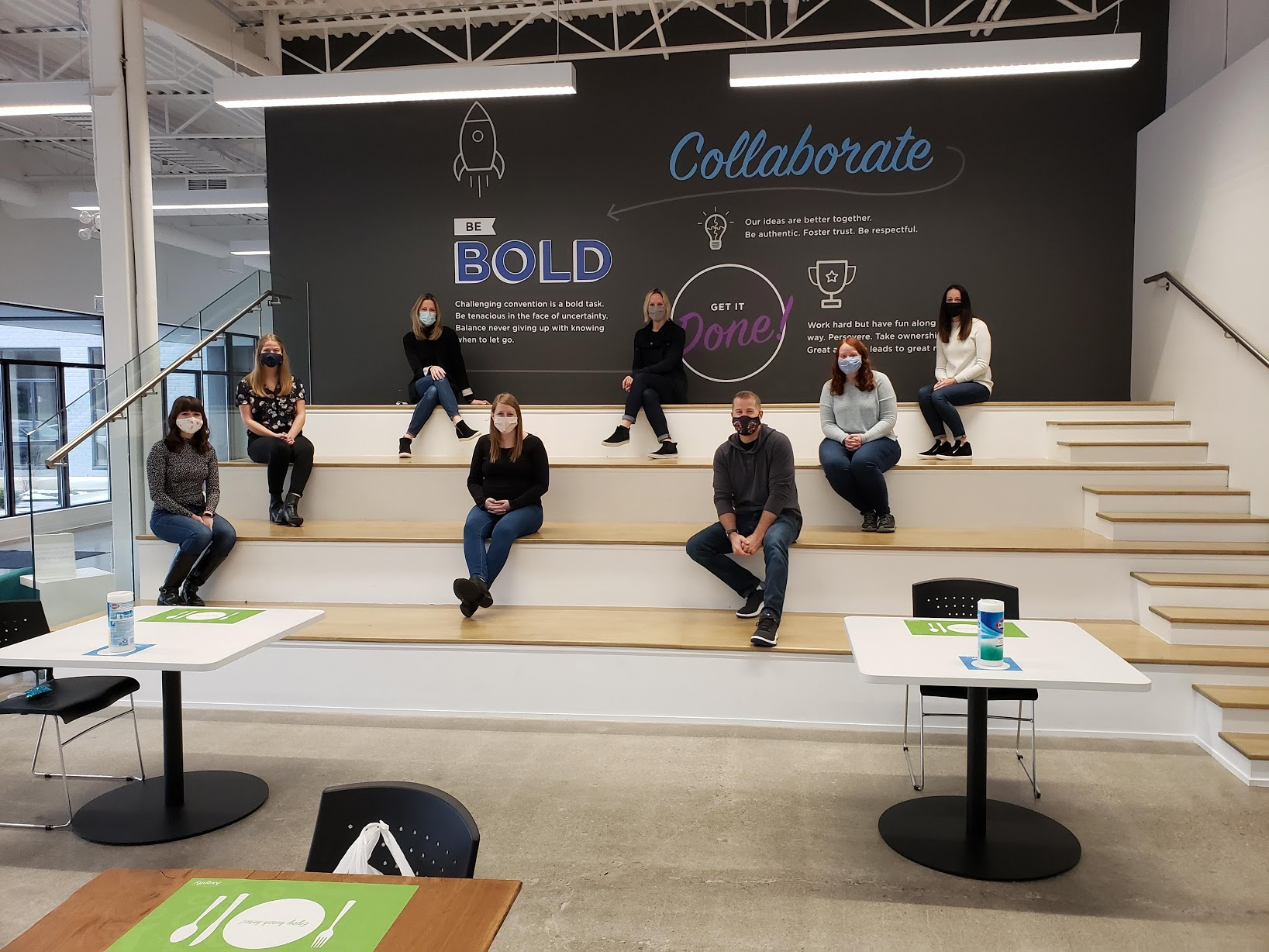 Avanti Software was deliberate in their recommendations and guidelines for team members with children, as this adds complexity to work from home. Team members have been encouraged to utilize flexible work hours to adjust their schedules to a new norm. Status visibility on TEAMS is used to show availability and respect each other's down time.
Thomson Reuters has reinforced its commitment to a mentally healthy workplace by introducing a new permanent annual company holiday. Held in October on or around national Mental Health Day it is part of a broader effort to embed wellbeing into the company's core workplace culture.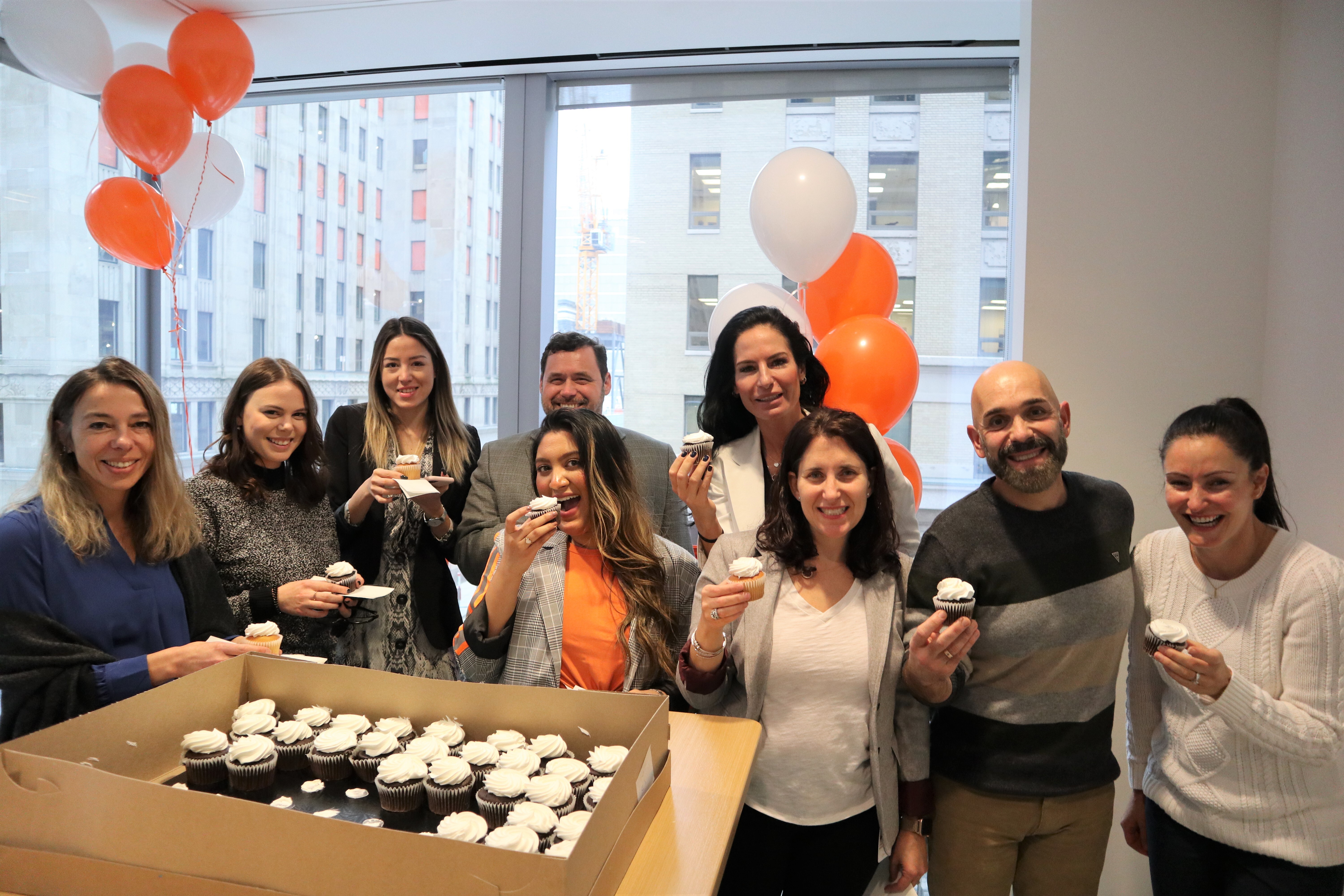 Leading in the Age of Agile
We're going through massive turmoil with uneven economic growth and development. It's a challenging time for all. But it's also a time to be bold, think big, reach for the stars. It's a time for leaders to be courageous and lean into initiatives that reflect their company's purpose. Businesses need to be in the business of hope.
It's a time to collaborate on solutions that are better for all of us now and into the future.
KOHO Financial saw first-hand the financial impacts of the COVID-19 crisis on their users. Within days, they implemented new technology for users to receive CERB payments directly to their KOHO accounts and cut down on wait time for government benefits.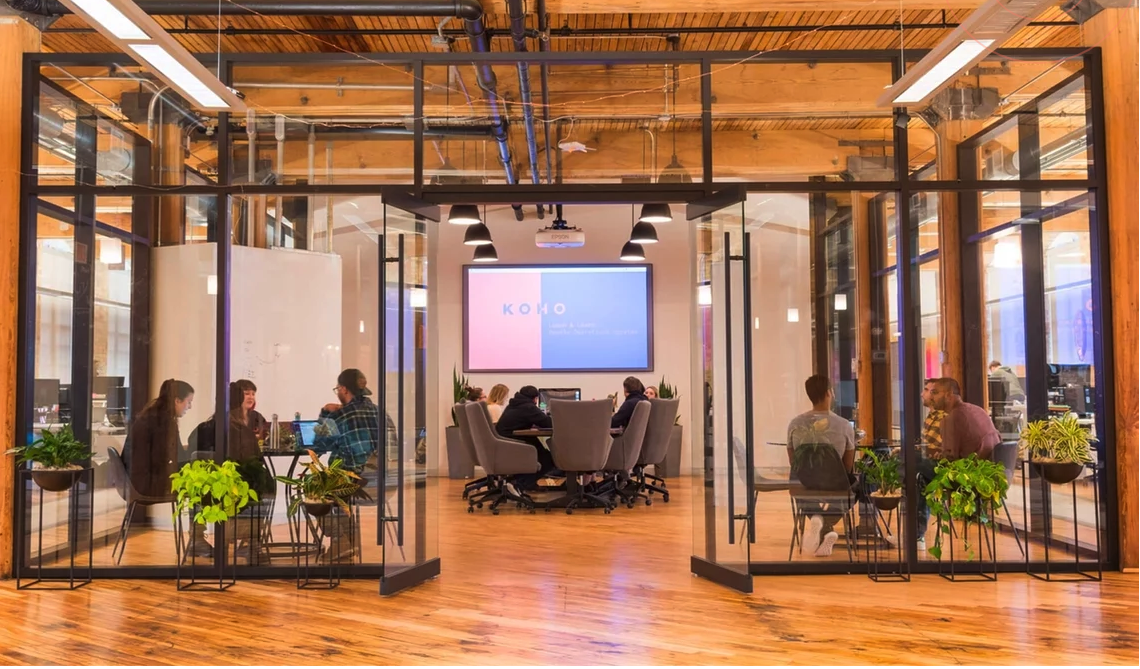 Inertia quickly shifted their focus to support the design and production of masks and ventilators. They partnered with a trusted vendor to develop and bring to market an innovative reusable mask called REMASK (with $1 from each sale going to the Canadian Mental Health Association). Inertia also worked with a client to invest in and design a prototype portable and affordable emergency ventilator called LifeAir.
Achievers' mission is to Change the Way the World Works. This also means stepping up when the world changes. As part of their employee success platform, Achievers launched a Critical Event Resilience Survey and Toolkit, with new questions and conversation starters about the pandemic.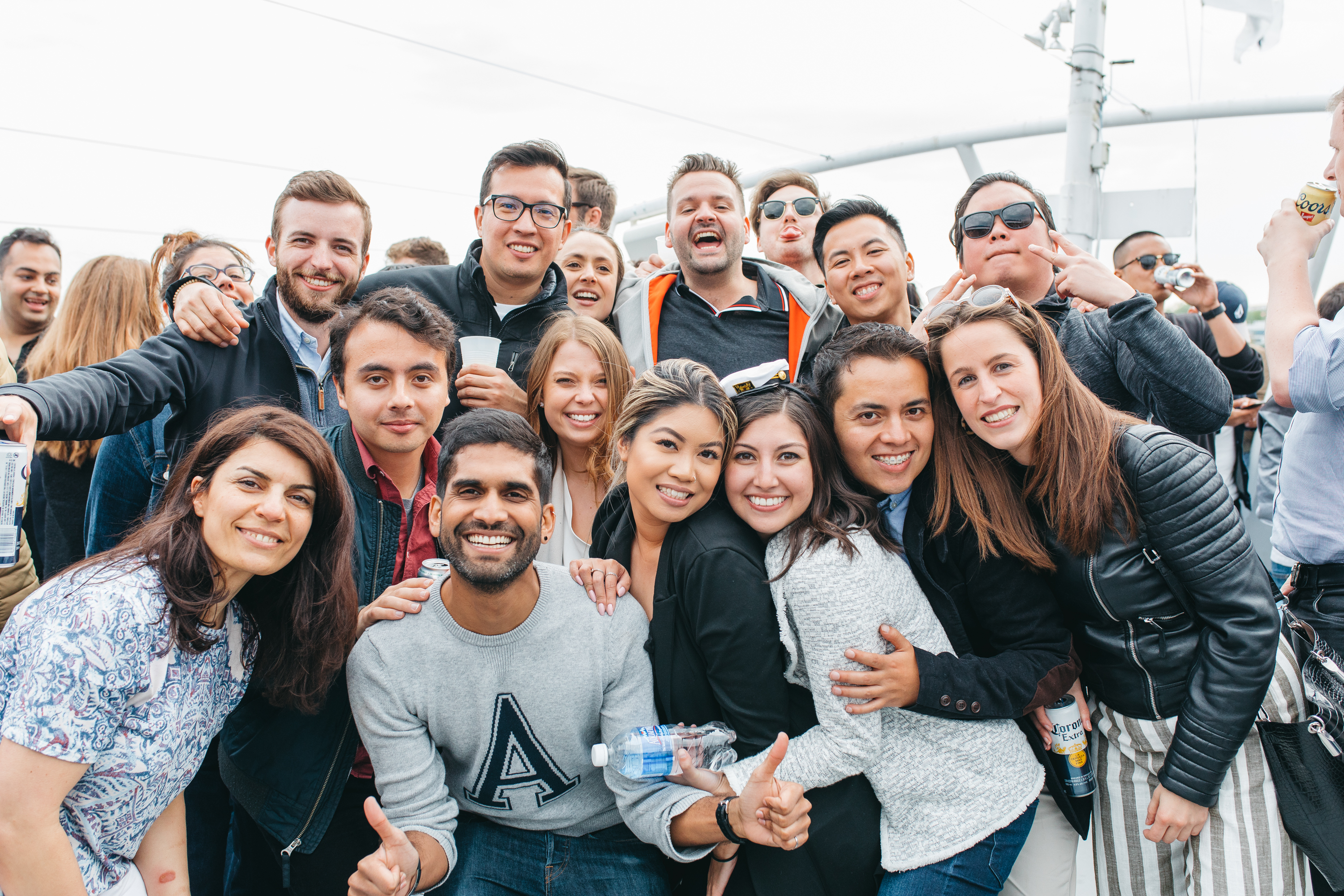 Medtronic shared its IP that allowed more collaborators to help reduce the shortage of ventilators in Canada.
TD responded to the urgent need for help by enhancing some of their customer services, including TD Helps financial relief programs, providing flexible solutions for financial hardships such as mortgage deferrals and loan consolidation into lower interest rates.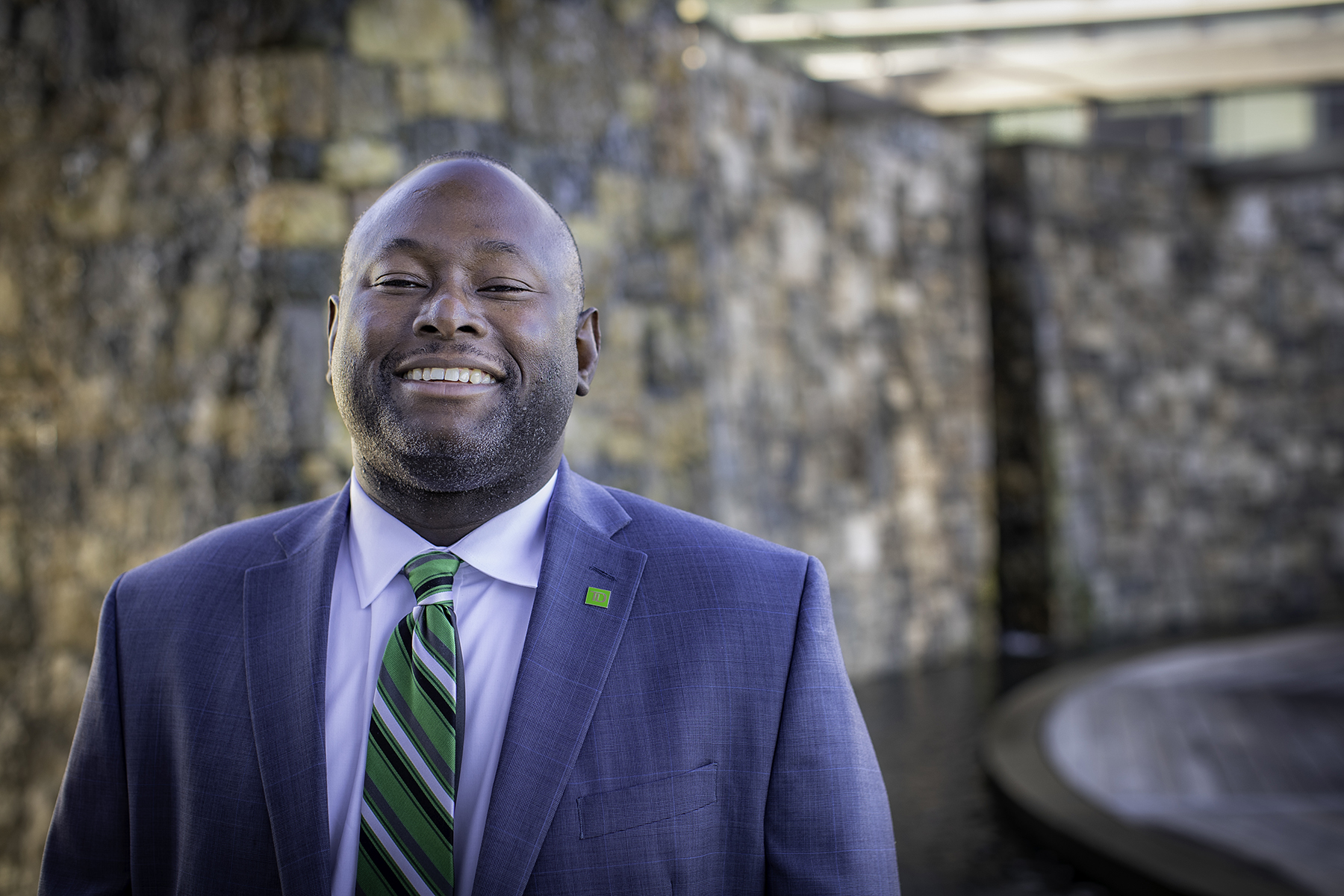 While impacted dramatically by the pandemic, Hilton has been consistent in its commitment to hospitality and how they care for their team members, guests, and communities. Even with furloughs required for most employees, Hilton has sustained its support for local communities. Hilton Toronto has partnered with Workers for Wishes and the Pediatric Oncology Group of Ontario to have sick children and their families stay at the hotel at no cost while they receive treatment. And, at the height of the pandemic, the Hilton Toronto Airport provided boxed breakfasts to healthcare workers at St. Michael's Hospital in Toronto as a thank you for their efforts on the front line.
Continuing to Connect
While most of us long for the day when we can interact in person with our colleagues again, the Best Workplaces have introduced many ways to maintain the social fabric of their culture, showing that connection is possible, even at a distance.
The Astellas social committee has hosted several virtual events and contests, including a safe and fun socially distanced employee drive-in event offering head office employees and their families a chance to interact with each other for the first time in months.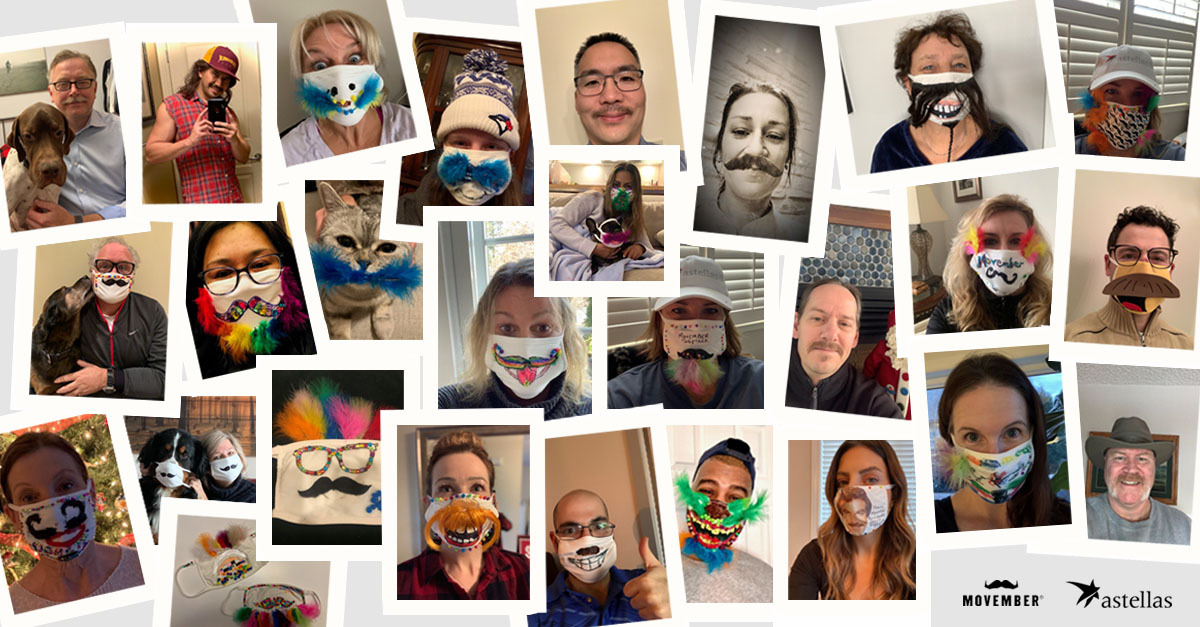 Softchoice has supported the Caring and Connecting Pen Pal Initiative. Employees connect with elderly people in their communities who are isolated and unable to have visitors due to lockdowns by composing letters, creating drawings, writing poetry, etc.
Wave has engaged a Toronto-based customer to craft a unique experience for their entire team: a custom meal plan with a variety of delicious options from which each Waver can choose. Delivered to their homes these healthy and fresh homemade meals provide a night off from cooking for Wavers and their families. Not only has Wave provided support to their internal team but continues to live their values by fuelling the small business community locally.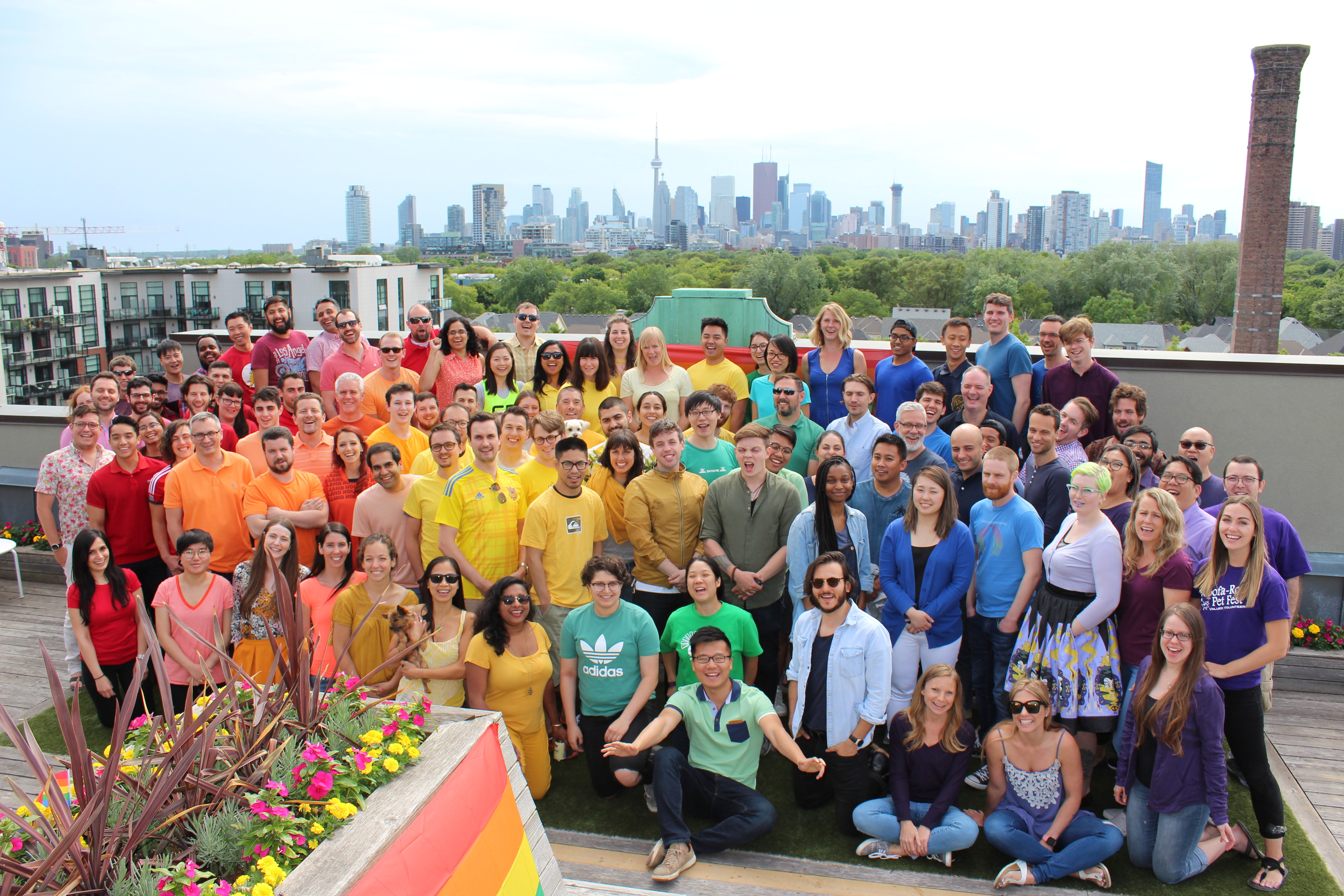 Employees at Equitable Bank share pictures of pets, workout routines, weekend plans, etc. providing some moments of lightness during difficult times. Many employees feel closer together as they learn more about each other's' lives outside of work.
Admiral Insurance partnered with Vandal Doughnuts to create and socially-distance deliver boxes of doughnuts to every employee. Admiral embraces familial dynamic, and the doughnut delivery was a reminder of how family underpins their culture, whether they are five desks away or five communities apart.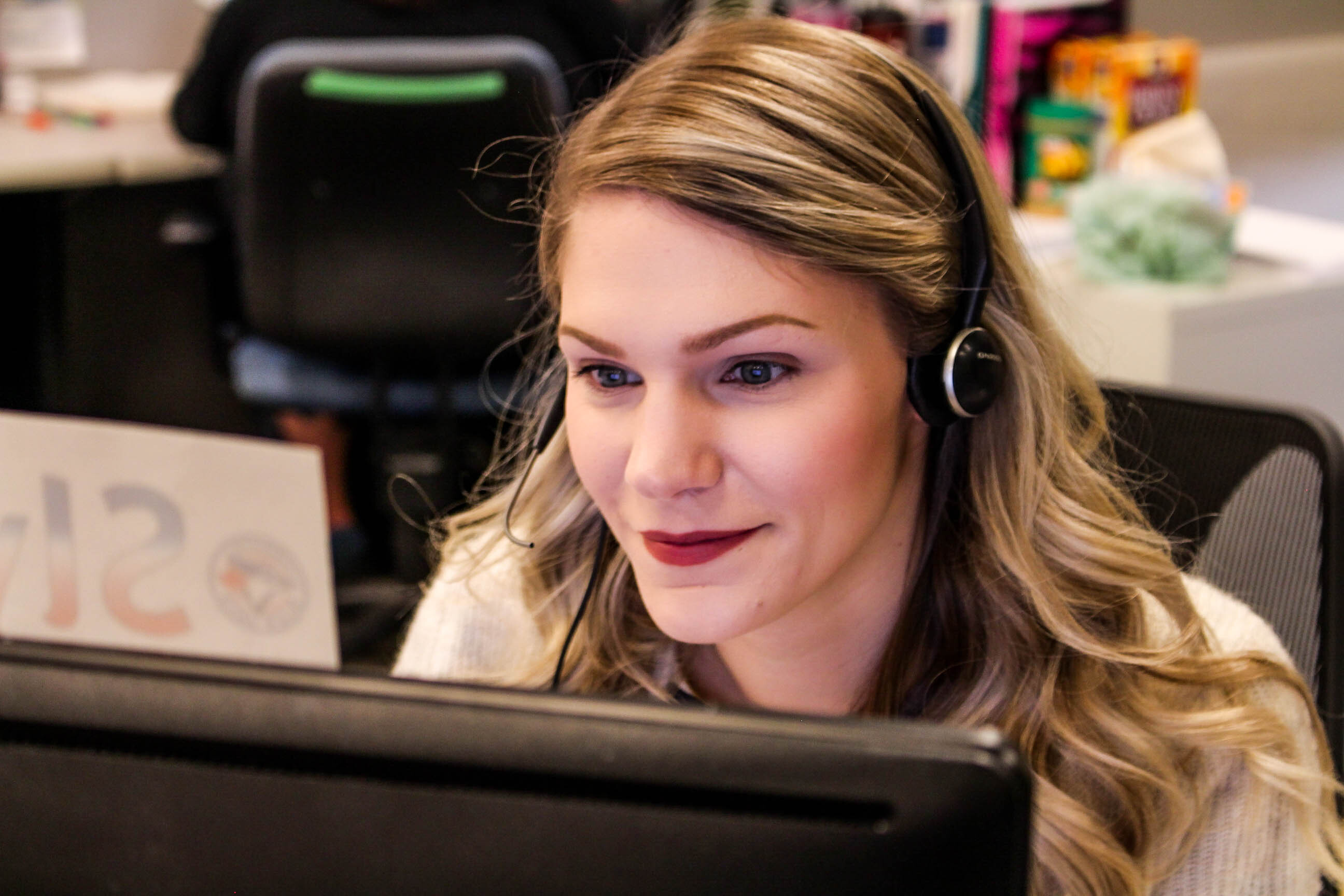 The DHL team curated gift bags containing thank you cards, toys and other treats for over 1200 DHL kids! Canadian couriers took off like springtime Santas in red and yellow vans to bring joy to DHL kids. Also rewarding for the couriers, each received gifts for their own children from their supervisors.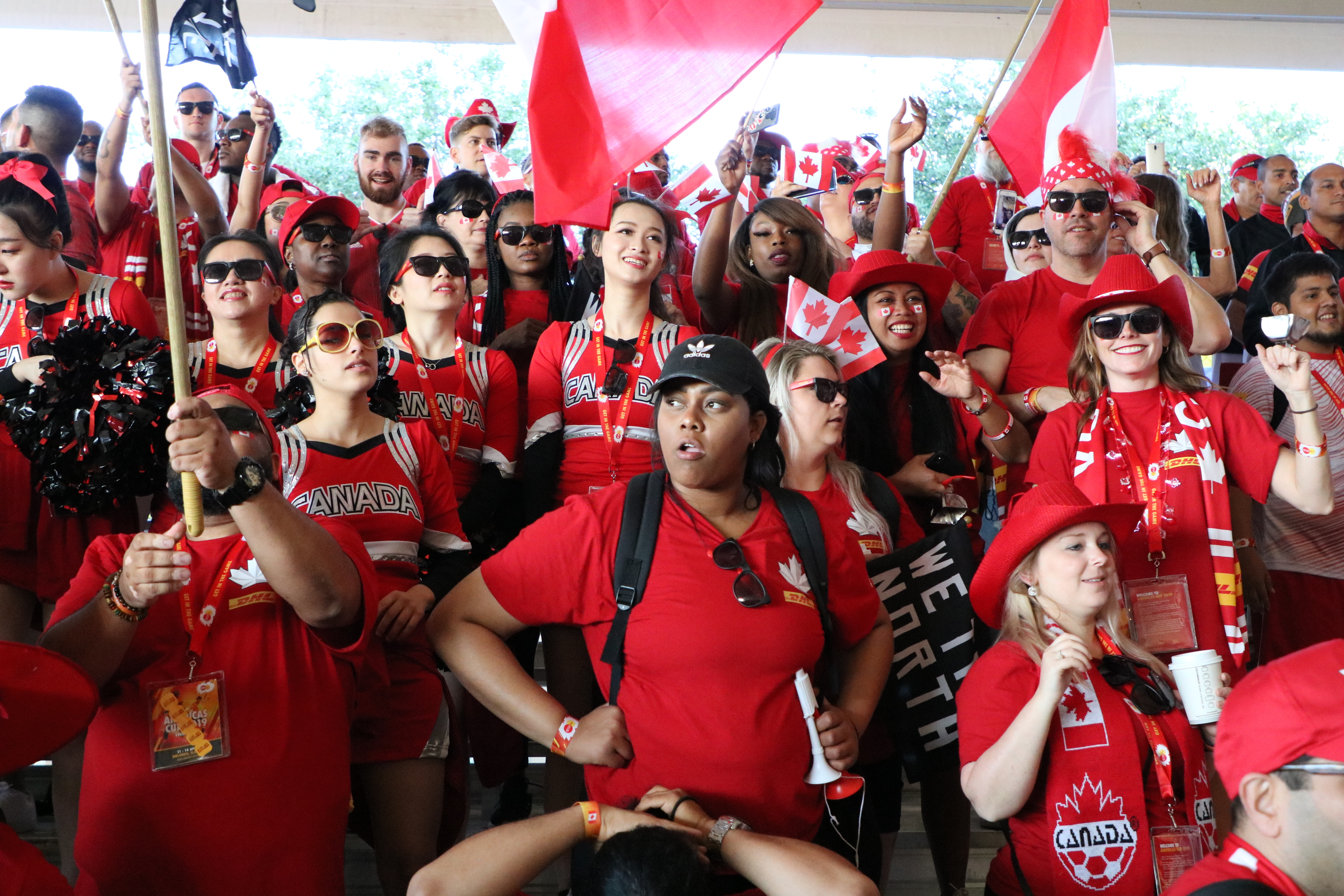 Redesigning Recognition
Many organizations amped up their recognition programs to show employees, especially those on the front lines, how much they're valued.
Baxter's #1 priority during the pandemic has been to provide a safe work environment for their front-line employees who manufacture, compound and deliver life sustaining therapies to hospitals and home patients. To recognize and incent these employees for leaving their homes each day, added financial incentives, enhanced vacation allotments, and company payments for employee portions of benefits premiums have been provided to essential front-line employees.
Clipwire Games continues to show appreciation for staff during the pandemic. Employees were surprised and delighted to receive a new engraved set of Apple ear pods in recognition of the great commitment and teamwork they've demonstrated since beginning to work from home.
FCT's commitment to recognizing one another for doing great things has not been hampered. Keeping Us Connected, a new recognition campaign, offers employees additional reward points to recognize one another for their courageous and innovative efforts to work and act differently during the pandemic.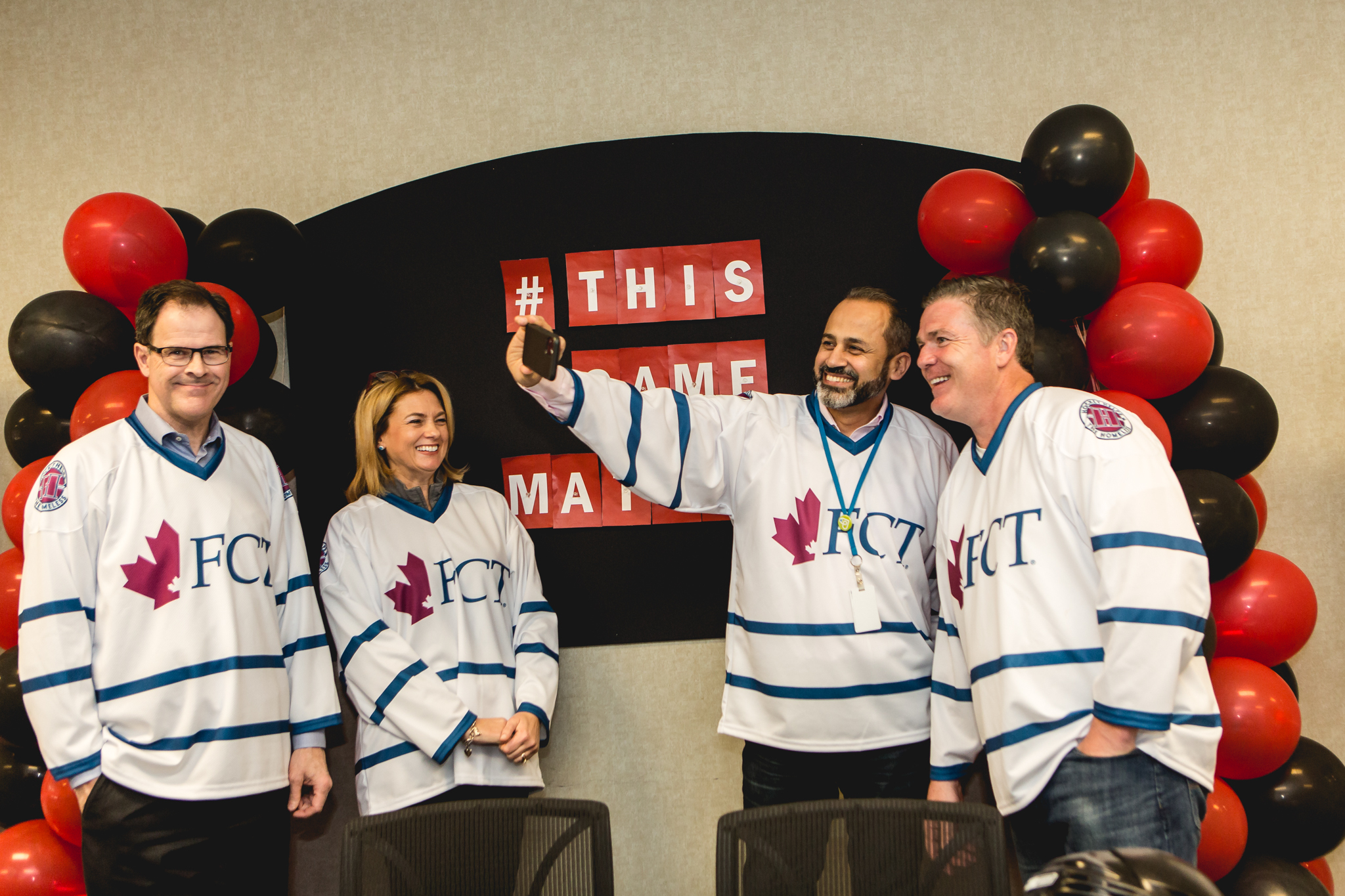 The Future is Now
We're in uncharted territory, and companies need to remain responsive and responsible as they make plans to rebuild. It matters how you show up not only for your customers but also your people, and not just for this generation but the next generation.
The future is ours to define. It's up to all of us to lead with courage. To be able to tell our children that we were part of the solution, rather than perpetuating the problem.
To bring our collective best to a world that has so many needs, we must have a leadership reset.
About Great Place to Work®
Great Place to Work® is the Global Authority on Workplace Culture. We make it easy to survey your employees, uncover actionable insights and get recognized for your great company culture. Learn more about Great Place to Work Certification.
---