Great Place to Work® is pleased to announce the 2019 list of Canada's Best Workplaces in Financial Services and Insurance. To be eligible for this list, organizations must be Great Place to Work Certified™ in the past year and work primarily in the financial services and insurance industry. We determined the BEST based on employee responses to our Trust Index Survey.
The Financial Services industry, which includes banks, credit unions, insurance firms and investment companies, has been founded on the concept of trust.
However, Edelman's 2019 Trust Barometer found that although public trust in this sector has seen a modest increase since 2012, it is still the least trusted sector measured, with a growing divide between mass population and the informed public.
The report goes on to say that 78% of those surveyed believe that how a company treats its employees is one of the best indicators of its trustworthiness. "Of all the relationships the public can turn to for guidance through turbulent times, one of the most critical to acknowledge is that of the employer and employee" says Deidre Campbell, global chair of Edelman's Financial Services sector.
In order for organizations to create high-trust relationships at work, it is managers, not employees that must make the first move.
"As a manager, it would be wonderful if you could wait until each member of your team has shown themselves to be reliable, truthful and able – and then trust them. But it doesn't work that way. For trust to take root, somebody must make the first move… You're the manager, so that's on you."
- Bob Lee, from Trust Rules: How the World's Best Managers Create Great Places to Work
At the Best Workplaces in Financial Services in Insurance, leaders trust first, which sets the tone for employees to follow suit: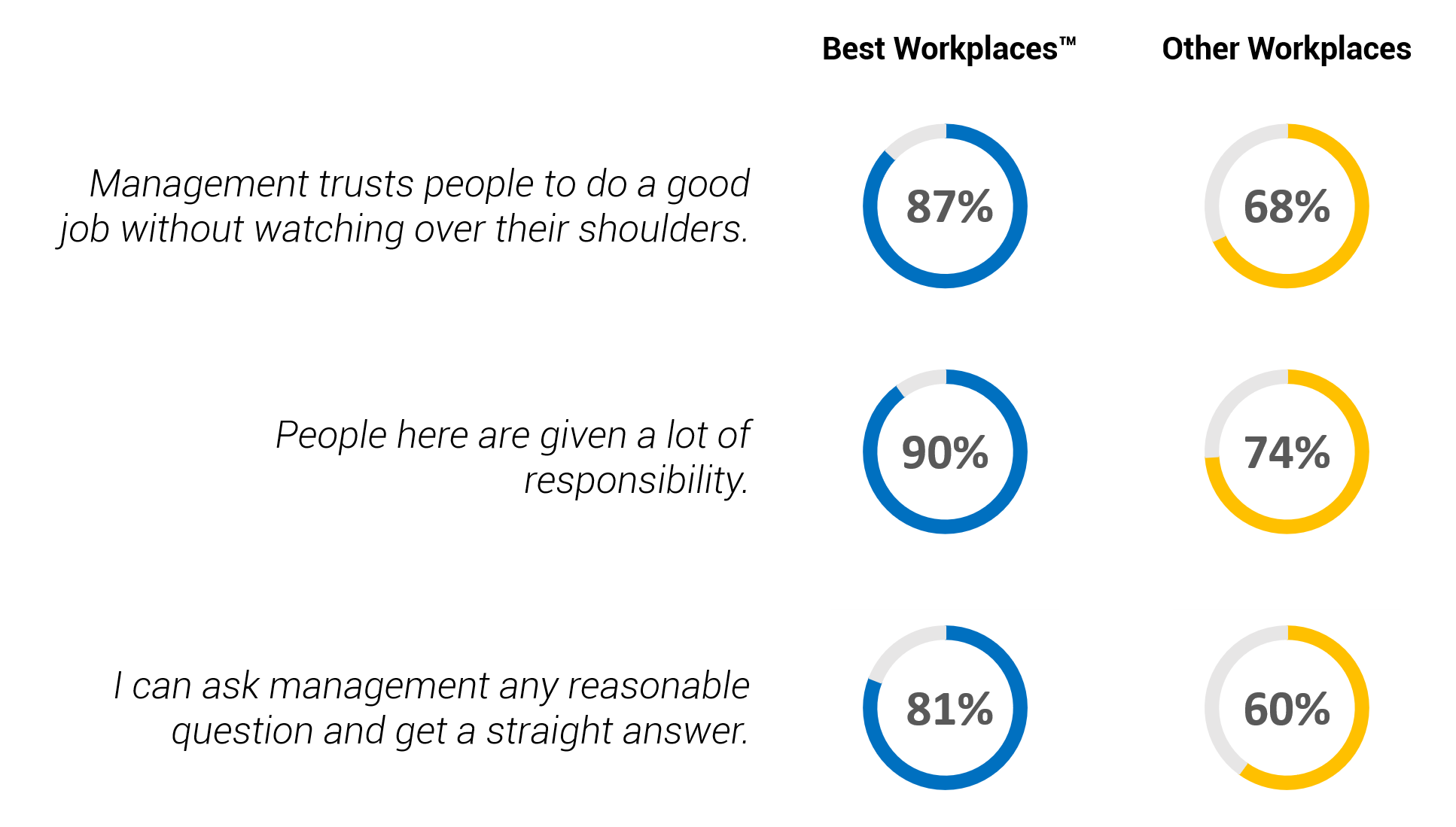 ---