As a Certified Great Place to Work™, Bursting Silver's company culture reflects this well-earned status. Their values and people-practices integrate seamlessly to create a workplace that is dynamic, respectful, and supportive. The result is a company where people enjoy their work, where they work hard to deliver results, and where clients are consistently satisfied.
As an IT professional services company, Bursting Silver Inc. (BSI) implements IT/web solutions for membership-based organizations such as associations, regulatory bodies, and unions. Their work is focused on helping clients transform their operations to be more efficient and member-friendly. And it's clear they use their own values to help their clients succeed as BSI has grown steadily at 15-20% over the past several years. This growth has been achieved by deliberately controlling the pace and without compromising their staff's work life balance and the quality of services that they can provide to clients.
Today we are calling out BSI because this is what GPTW champions and we are thrilled when our client's work leads by example. BSI is a prime example of how a great workplace is helping others to also transform and yield better work environments for all. Much of these great results stem from having a strong values-based culture and using those values to drive day-to-day decisions. From the way work is structured, to outcome expectations, and how people are treated, BSI's value-commitment is clear. And their people resoundingly agree, with 89% of employees telling us that taking everything into account BSI is a great place to work. Let's take a closer look at how BSI is using their values to exceed expectations for their people and their clients.
Do the Right Things and Do Them Excellently
At BSI two of their core values speak to delivering excellence without comprise.
BSI Core Values
Passionate about technology and delivering outstanding client service and high-quality solutions. Do the right thing, integrity above all.
On the globally recognized Trust Index Survey© measuring culture in BSI, 86% of employees agree there is a high level of credibility within the team. To achieve this they have assembled a highly talented, and passionate set of professionals with the breadth and depth of user experience, web design and management skills required to make projects successful. They are client-focused and driven to help ensure they get the job done right. To accomplish this they empower their people and build strong engagement such that everyone's goals align with personal, professional, organizational and client success. Here are the pillars that make this possible.
Build the right team. BSI is able to build a great team in part through strong referral program called StarSearch. This program pays $10,000 to staff who refer a successful candidate to join BSI. This is a win-win as staff are rewarded financially and BSI is introduced to candidates that are pre-vetted from a culture/skill perspective. The result is a highly cohesive team.
Develop the right skills. To achieve excellence you have to support development. In fact, BSI's investments 5-7.5% annually in professional development. This commitment is lived on-the-job, by bringing in speakers, real-world case studies, development of new lines of business using a Dragon's Den model. They key here is to build personal, as well as professional skills.
Encourage the right behaviour. Integrity is a core value at BSI and this is well reflected in their survey results when digging in to employee feedback data. When people trust that those around them are making credible decisions it creates a cycle of trust that encourages others to act with integrity. The result is high empowerment and engagement where people are able to work autonomously, and where they thrive. Because of this high trust environment, employees reap financial reward as well, with BSI's Bonus Program that is worth 10% of base salary annually. The reward program includes several factors including job performance, team support, and contributions to the culture.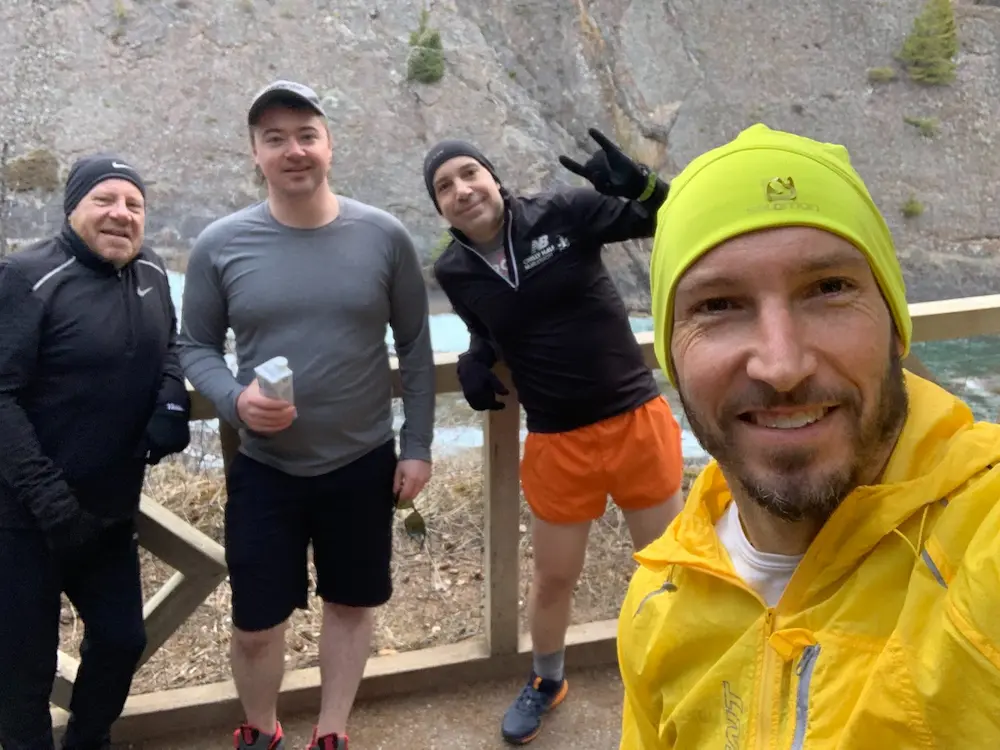 Support Strong Team Dynamics
Strong individual skills create strong teams and BSI has three core values that serve to ensure their people work well together.
BSI Core Values
Dynamic...yet organized
Straight-forward, no BS
Work hard, have fun
In their own words, an employee shares their perspective, "Our culture is fun, friendly, dynamic, fast-moving and always respectful. We are professional…yet open, friendly and casual. We speak our minds. We don't have time for politics or corporate self-serving behaviour." Indeed, on the Trust Index Survey©, 89% of employees experience high levels of camaraderie, believe 'you can count on people to cooperate' and 'this is a fun place to work'.
To support this dynamic culture, they have a variety of practices that resonate with their people.
BSI features client successes in case studies and monthly All Hands so that the whole team understands how their individual work contributes to the organization's success.
Their performance metrics and bonus structure is directly correlated to client service scores (NPS Scores and client interviews), contributing to teamwork and partnership.
BSI annually hosts a fully-paid five-day retreat for ALL staff encouraging team building, growth... and fun. The retreats are structured to provide a balance of professional development and fun team-bonding social activities. Activities over the years have included hiking, ghost tours, graffiti art, adventure parks, and even dueling pianos (whereby their people literally took over and played as a full band!). To put it mildly, their retreats are LEGENDARY!
Value People Always
At BSI they are hugely supportive of one another and this is reflected in their core values as well.
BSI Core Values
Kind, caring, respectful, friendly, and supportive
They are a close-knit group that loves to work hard and play hard. And they are also fully-remote, which means they have made a commitment to ensuring their people have a solid work-life balance and feel supported under a variety of circumstances. 86% of employees experience a high level of Respect at work, as the Trust Index Survey© identifies.
BSI offers employees the opportunity to work remotely from anywhere in the world which assists in accommodating personal and/or family-related requests.
In addition to remote work, BSI also provides paid time off to ensure people get the breaks they need to rest and recharge.
BSI has a Mindfulness Program that is run by one of their team members. Every two weeks, they hold a voluntary session dedicated to mindfulness and mental well being. This includes webinars and meditations.
Fairness and inclusion are given close attention, 89% of employees agree with statements on the Trust Index Survey© related to Fairness from avoiding politicking to being treated fairly regardless of things like position, age, race, gender or sexual orientation.
BSI provides various touchpoints to foster inclusion of diverse perspectives as seen in executing employee engagement surveys and actioning key findings, conducting frequent manager 1:1 with employees for opinions and insights, holding company gatherings where questions and concerns can be raised, as well as implementing an anonymous feedback portal to employees.
BSI offers bias training to managers in advance of the annual performance review cycle and hosts calibration sessions to ensure consistency and fairness of ratings given.
Values play an important role in determining an organization's success. Not only do they direct behavior from the top and for client outcomes, they encourage employees to apply the values day to day. This creates a strong and cohesive culture where expectations are clear, employees trust they will be treated in alignment with values and where deliverables are achieved with excellence.
As a great place to work, Bursting Silver is a fine example of how a values-driven culture creates high value for clients while delivering a great employee experience for all.

---