Great Place to Work® is pleased to announce the 2018 list of Canada's Best Workplaces™ for Inclusion. To be eligible for this list, organizations must be Great Place to Work- Certified™ in the past year and at least 90% of employees must agree they are treated fairly regardless of personal characteristics (such as gender, ethnicity, age, sexual orientation). We determined the BEST based on employee responses to inclusion-related Trust Index statements and the organization's workplaces programs and practices that support diversity and inclusion.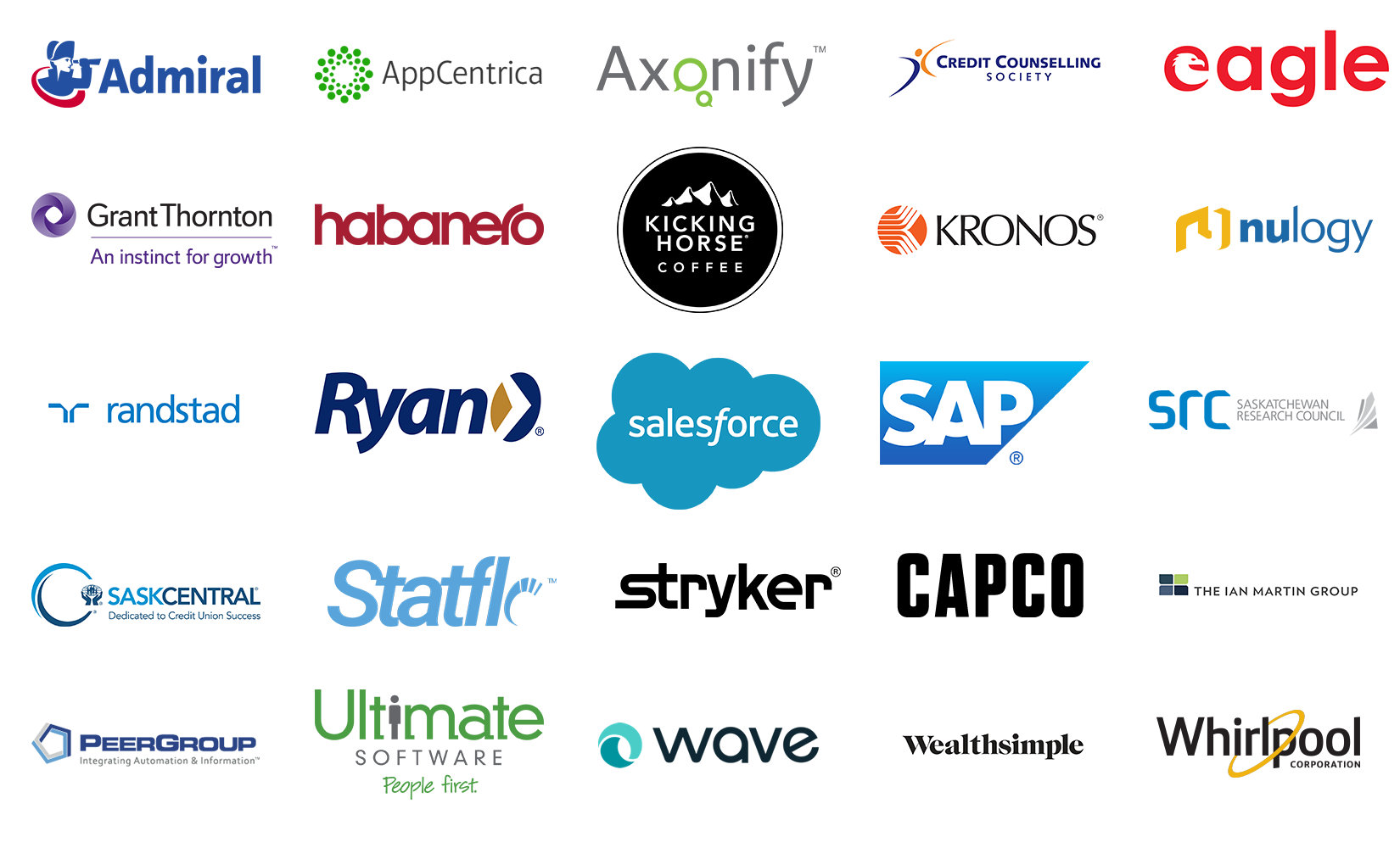 At Great Place to Work, a truly inclusive workplace is what we call "A Great Place to Work for All". The idea is a kind of radical inclusivity where daily, human interactions at work recognize, welcome and expect great things from every employee, no matter who they are, what they look like, where they come from or what they do in the organization.
When there's an authentic commitment to inclusion, fairness and trust-building throughout the organization, people experience a positive workplace culture widely and consistently—not just in pockets, which is what we see in many other workplaces.
This year's Best Workplaces™ for Inclusion demonstrate how an organizational commitment to inclusion manifests in simple and unexpected ways.
HONOR DIFFERENCES
At AppCentrica, diversity is honoured and celebrated through their Dinner around the World initiative. Each month, a staff member is nominated to arrange a company dinner at a restaurant that reflects the multiculturalism of their employees. AppCentrica covers the cost for all those that want to attend. As well as a great way to enjoy each other's company, this monthly dinner brings people together to stop and appreciate the culture and heritage of their colleagues.


ELIMINATE FAVOURITISM
Grant Thornton is committed to providing equitable access to job opportunities and promotions for both their people and potential job candidates. Each year, they review the language of their HR policies, job postings and recruiting questions to identify and eliminate any barriers to opportunities that may be accidental, unintentional or systemic. They realize that eliminating favouritism and bias requires ongoing commitment and review.


RECOGNIZE AND REWARD
Kronos ensures everyone has the change to get recognized by making it easy to do so. Their peer recognition program, called Lollipop Moments, encourages simple recognition of people who drive the business forward through their actions, not necessarily through their role or title. Any employee can stop by a lollipop station, write a personalized note describing the act of leadership, collaboration, or innovation they witnessed and present the lollipop to the 'leader' they selected. A copy of the note is placed in a drop box and once a month a winner is chosen for special recognition.


SUMMARY
Inclusive workplaces don't happen by accident; they must be intentionally designed, nurtured and supported though formal policies and every day action.
Our newest findings show that the most inclusive organizations grow faster and outperform their peers on the stock market. Sign up to receive this research first.
THINK YOUR ORGANIZATION IS A GREAT WORKPLACE?
Register today to become Great Place to Work-Certified™. Get recognized for the outstanding culture you've built or let us help you create a more productive work environment.
ABOUT OUR LISTS
Great Place to Work® publishes a series of Best Workplaces™ lists based on feedback from more than 300,000 employees at Great Place to Work–Certified™ organizations across all industries in Canada. Employees complete an anonymous Trust Index© survey, answering questions about how frequently they experience behaviors that create a great workplace, including, the transparency of communication, degree of collaboration, quality of benefits programs, opportunity for professional development, and support for work-life balance. If 7/10 employees respond positively to the survey, the organization becomes Great Place to Work-Certified™ for one year. Results from the survey are highly reliable, having a 95% confidence level with +/- 5% margin of error.
ABOUT GREAT PLACE TO WORK
GPTW (www.greatplacetowork.ca) is the global authority on high-trust, high-performance workplace cultures. Through proprietary assessment tools, advisory services, and certification programs, GPTW recognizes the world's Best Workplaces in a series of national lists including those published by Fortune magazine (USA) and The Globe & Mail (Canada). Great Place to Work® provides the benchmarks, framework, and expertise needed to create, sustain, and recognize outstanding workplace cultures.
Follow GPTW online at www.greatplacetowork.ca and on Twitter at @GPTW_Canada
---