It's always a pleasure browsing through the final list of HR professionals featured in HRD's annual 'who's who' guide. These are the people who continue to add value to the profession and increase its standing in the business world. Some of them have appeared on our previous Hot Lists, proving their staying power; others have been featured in the magazine over the past 12 months. Then there are new contenders, the ones who have launched innovative initiatives, tackled tough business-critical challenges or moved the dial on persistent issues like diversity & inclusion.

Many have already been acknowledged as industry leaders – they've picked up personal accolades from the likes of the
Canadian HR Awards, or the employers they work for have been applauded as an employer of choice by organizations such as Aon Hewitt or the Great Place to Work Institute.

It's not all about bright optimism, though; some of the HR professionals on this year's list are in declining markets or at companies that are struggling to reinvent themselves. But rain, hail or shine, HR continues to prove its worth, as the leaders on the following pages prove.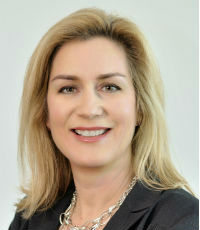 ELAINE CRUISE SMITH

Chief talent and culture leader
WORLDLYNX WIRELESS
Under Elaine Cruise Smith's leadership, communications retailer Worldlynx was named a Great Place to Work in 2016, as well as a Best Workplace for Women in Canada, with an all-time-high employee satisfaction rating of 84.6%.
Smith's focus for the past year has been on wellness, employee development and diversity. On the diversity front, she launched an employee resource group for women's mentoring and networking, and introduced various diversity initiatives as part of the Worldlynx recruitment strategy to attract not only women, but also millennials, new graduates, people with disabilities and at-risk youth.
Her acute understanding of the company's culture – which is grounded in core values – has also been used to develop sales tools that the company's sales team relies on to win clients, providing Worldlynx with a clear example of how HR can contribute to the bottom line.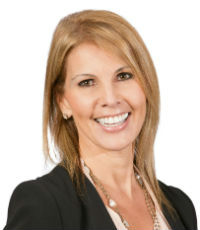 VIVIAN MAZA

Chief people officer
ULTIMATE SOFTWARE
In 2016, Ultimate Software was named the number-one Best Large Workplace in Tech by Fortune. Vivian Maza credits this achievement to the team keeping true to its 'people first' founding mantra. To demonstrate its dedication to supporting employees, the company has extended its paid maternity, paternity and adoption leaves, and continues to provide 100% employer-paid healthcare for all full-time staff and their families, not to mention recently increasing its 401(k) company match up to the federal maximum.
In keeping with this focus on health and wellness, Maza is looking forward to the implementation of employer-covered IVF and IUI treatments in 2017 to help employees start families. In the spirit of diversity & inclusion, Ultimate extends the same healthcare benefits to same-sex married couples, and has added Communities of Interest groups for the LGBTQIA community, veterans and women leaders.
---