At Great Place To Work®, we're especially excited about the month of June, a time that holds great significance for the LGBTQ+ community. This year, our Pride theme, 'Proudly Visible, Powerfully Innovative' reflects on the indispensable role of diverse and inclusive workplaces in creating revolutionary ideas.
Every year, we are proud to partner with thousands of organizations that share our vision. Together, we launch our Trust Index™ Survey, a tool designed to gather and analyze genuine feedback from employees.
This effort empowers Certified™ employers to really listen to the invaluable insights their employees offer, specifically pinpointing those crucial leadership behaviors that are key in establishing cultures of high trust and high performance.
We decided to really dig into the survey responses of LGBTQ+ employees working at Certified workplaces and share some of our favorites. These comments not only underlined the unique and special qualities that define their workplaces but also offered a glimpse into the lives of these LGBTQ+ employees.
These stories, from LGBTQ+ employees themselves, showcase the wonderful environments LGBTQ+ employees are proud to call their work home. Join us as we celebrate the progress being made in creating diverse and inclusive workplaces around the world.
Voices of inclusion: Real stories from LGBTQ+ employees
When employees at Certified workplaces were asked, "Is there anything special or unique about your company that makes it a great place to work?", here's what some LGBTQ+ employees had to say:
I've worked at A LOT of different companies and there is something so incredibly unique about this company.​
​
I've never seen a company live their values so truly. The People team view our culture as a product that should continuously be iterated and evolved.​
​
As a gay man in a management/leadership role, I've historically found myself fronting to hide my true self in order to "fit in." From day one, my company made it very clear that bringing your true, authentic self to work is celebrated and is a part of what makes our culture special.​
​
I've never felt so empowered to be myself at work, and it's really special to also see this across the organization — especially with gender, sexual, and racial minorities.​
​
What at first felt too good to be true has not only held up, but also continues to surprise me in my time since joining.​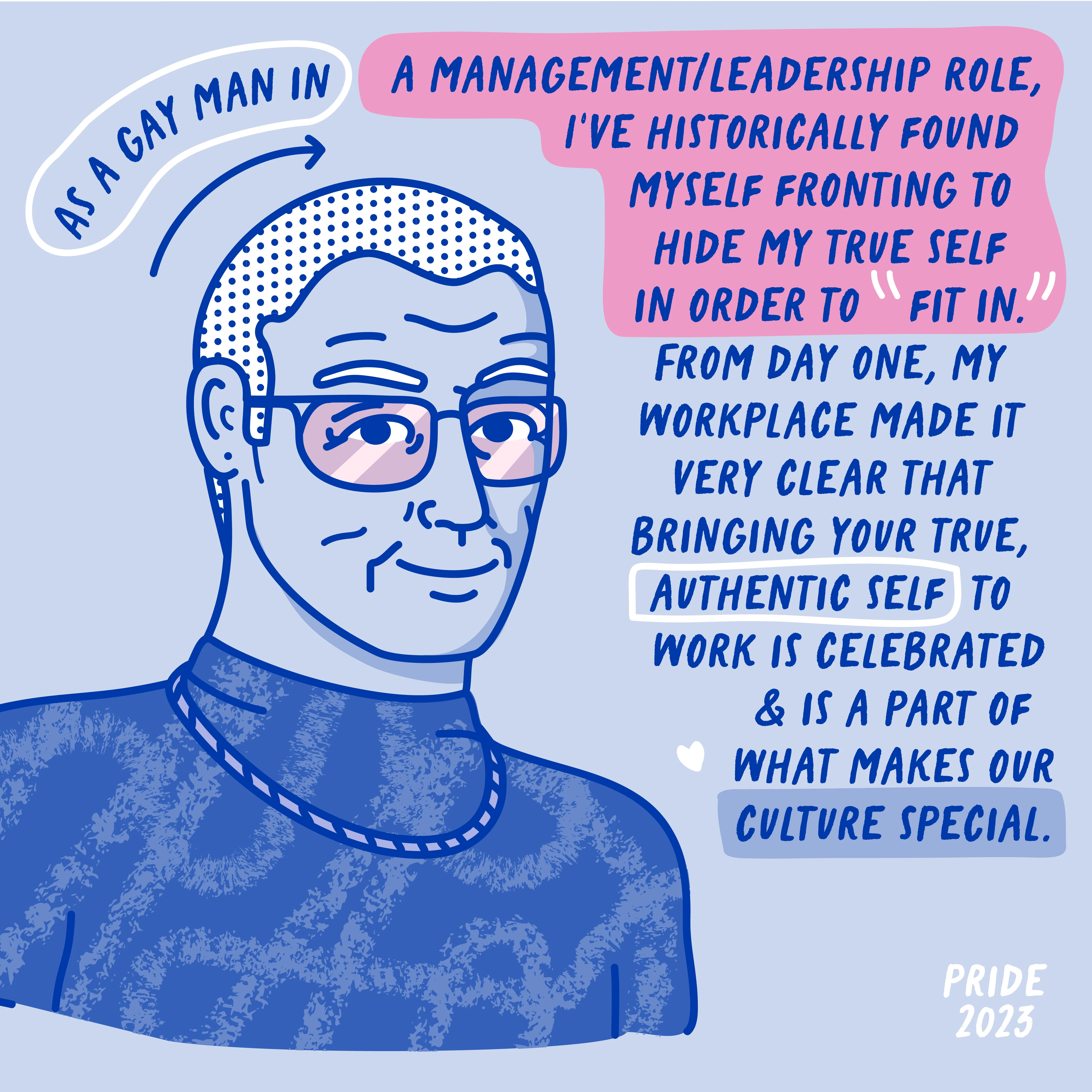 As a lesbian Hispanic woman, I have never felt more accepted than my workplace family makes me feel.​
​
My sexual orientation, gender, and ethnicity have not set walls — if anything, they're celebrated — and that's one thing I'm so thankful for.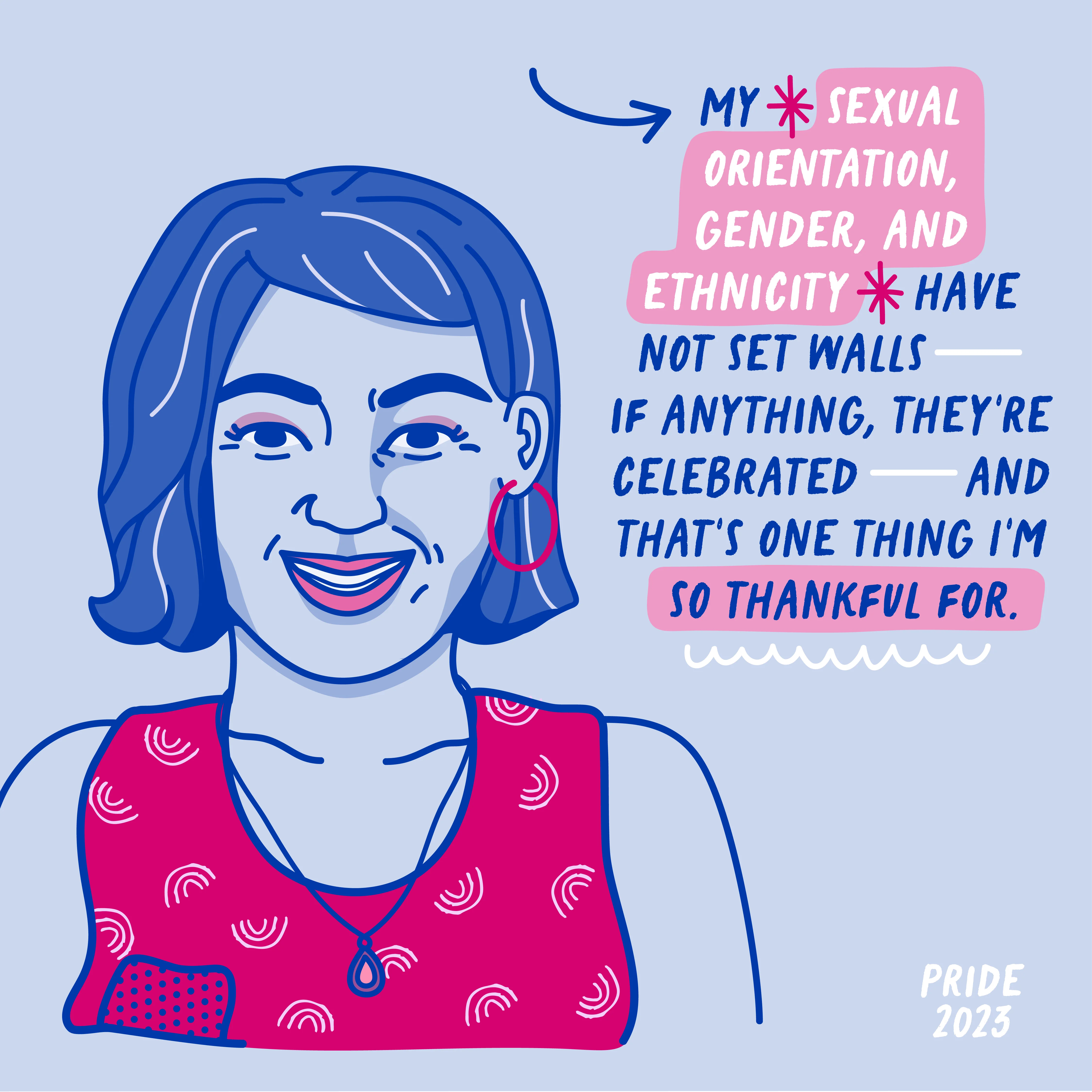 I appreciate and am continually impressed by the transparency of our ELT Leaders. The support that they provide to the [groups for] LGBTQIA+, BLM, World Crises, Women's Equal Rights, and more, help me know that I'm safe to be me here at work.​
​
The fact that I work for a company that is continually looking out for my rights allows me to continue to work hard and focus, knowing I'm safe and supported.​
​
I'm constantly reminded that I'm working for a company that is looking out for me and that understands the hardships that come with equal rights and world crises.​
​
I consistently tell my family and friends how thankful I am to work here; I wouldn't want to work anywhere else.​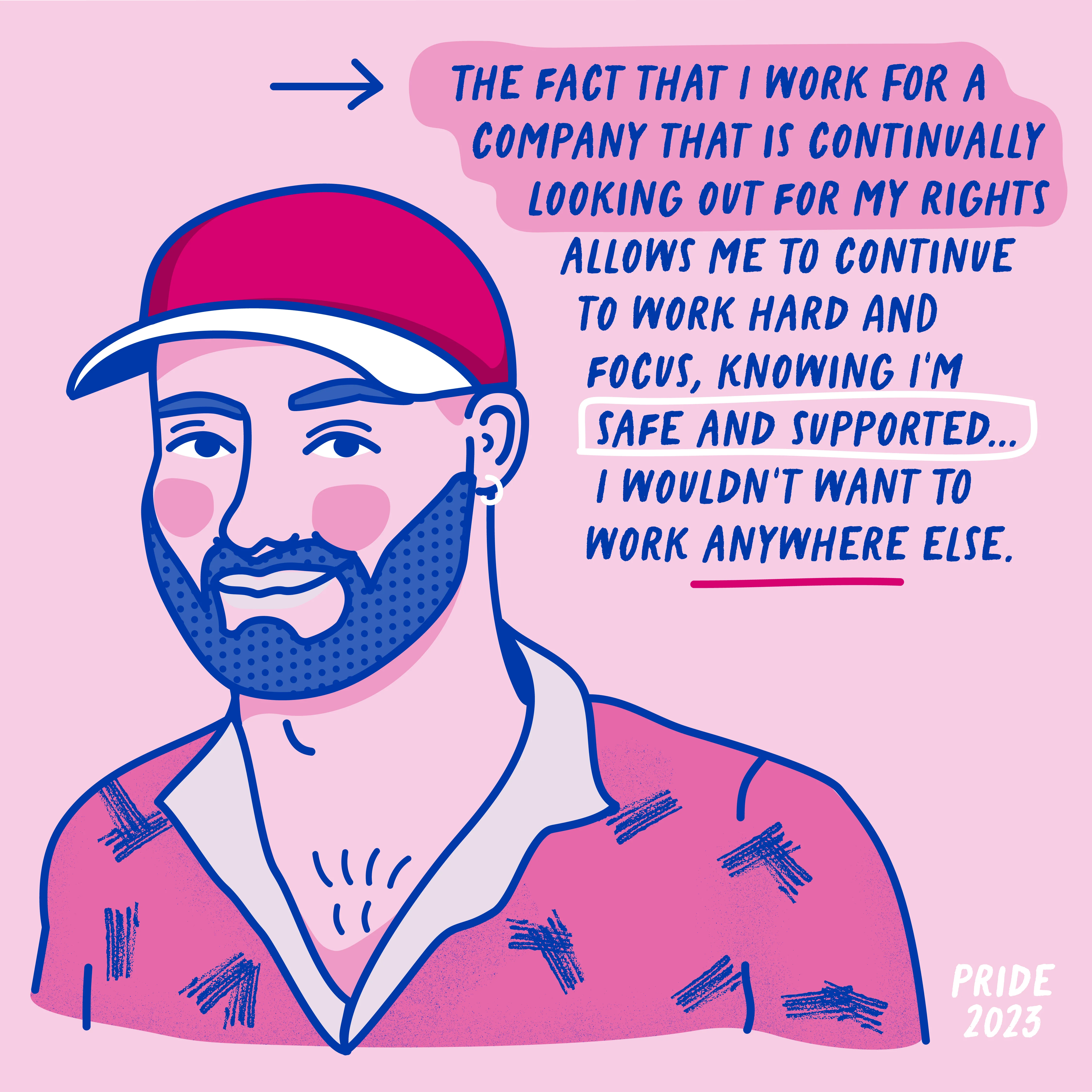 My queerness has [in the past] been questioned and made to be a topic of conversation by my cis/heterosexual coworkers.​
​
Working here and being surrounded by queer people allows us to have a closer look into our queer siblings' experiences and creates a huge sense of community.​
​
Having a workspace full of queerness and queer walks of life has brought me so much security.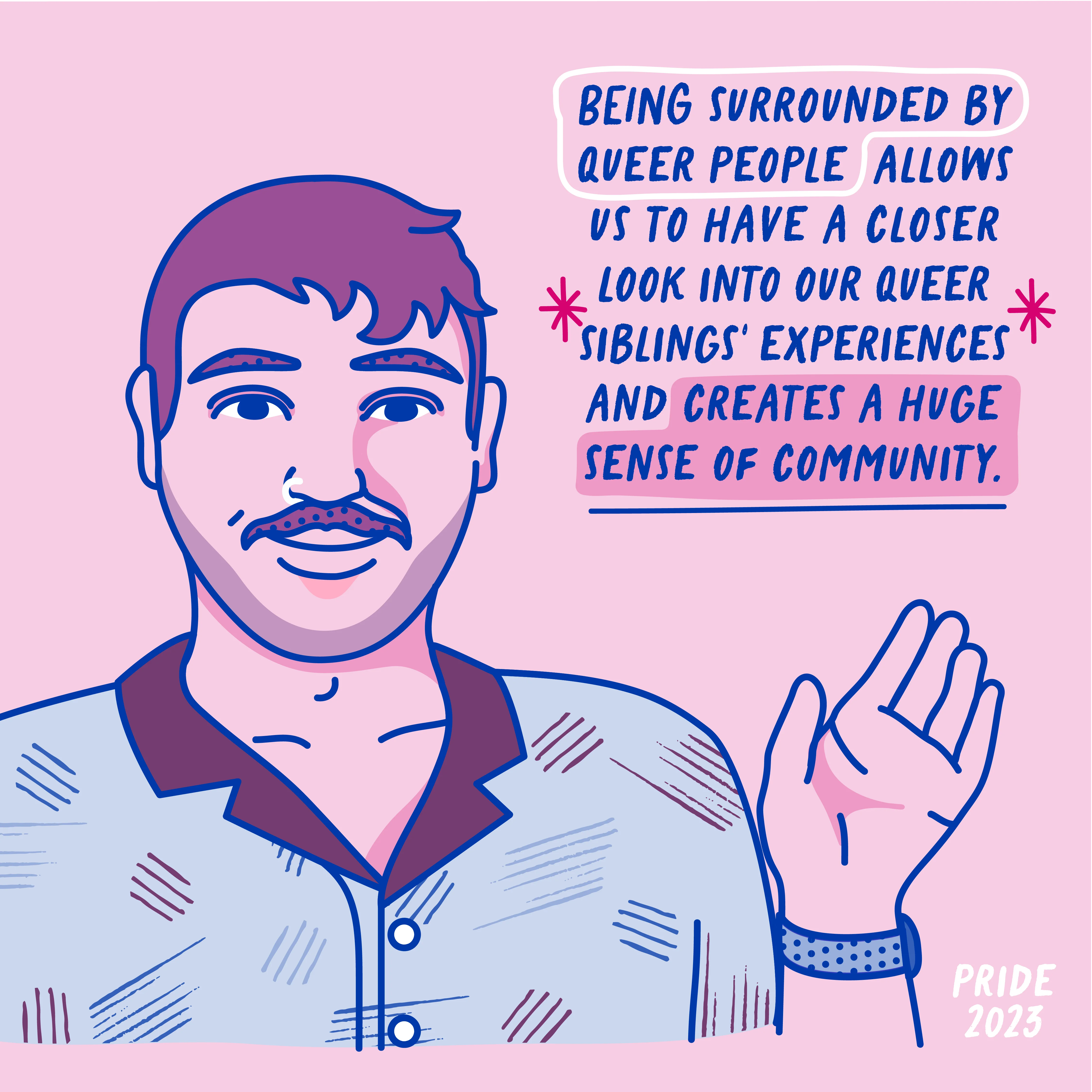 I used to work in a woodworking factory. No company has ever made me feel so worthless and unappreciated.​
​
My former employer didn't respect my gender identity in the slightest. They would constantly call me by my birth name and refused to call me by my new name and would make fun of me behind my back where I could hear it.​
​
One day I heard from a coworker that my current employer was hiring. I longed desperately to get away from the gender hate and discrimination at my old job.​
​
I love it here: the inclusiveness, the environment, the people. Every single day that I have been with this organization has been a blessing.​
​
People treat me the exact way I want to be treated. I feel wanted here. I feel my company appreciates me as a diverse person and sees the skills I have to offer. I most likely plan to make this company the career of my life. I'm home.​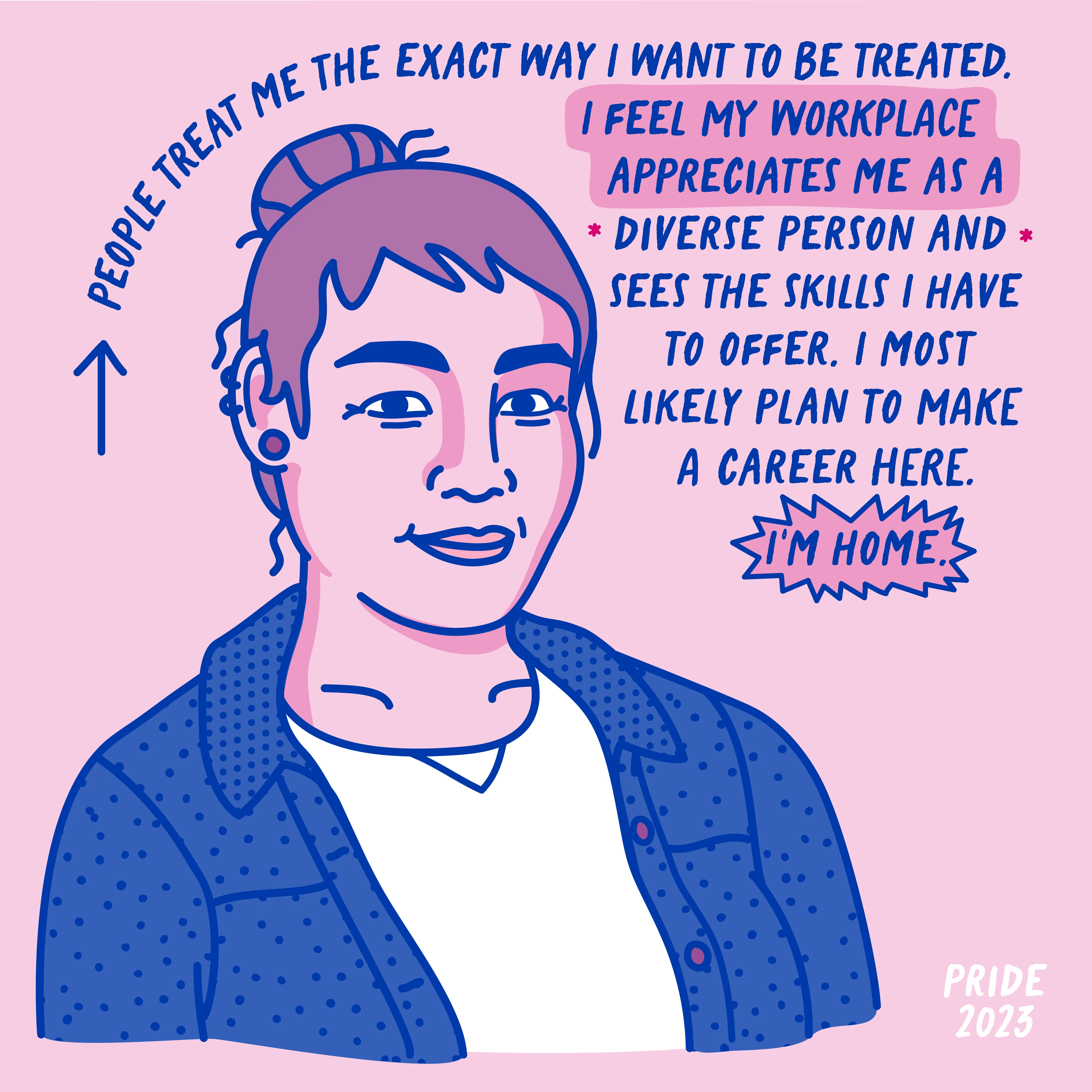 I don't feel like I ever have to hide who I am or what I'm going through in life.​
​
Management is extremely supportive and understanding. They care about our mental health and allow us the flexibility to take care of our lives while trusting that the work will get done. It's refreshing to not be treated like a cog in a wheel or children that need constant supervision.​
​
I never knew that employers like this existed. The support we get makes me want to work harder to make sure our company thrives.​
​
I love this company so much: the people, the products, and the mission! I wear a smile to work every day now.​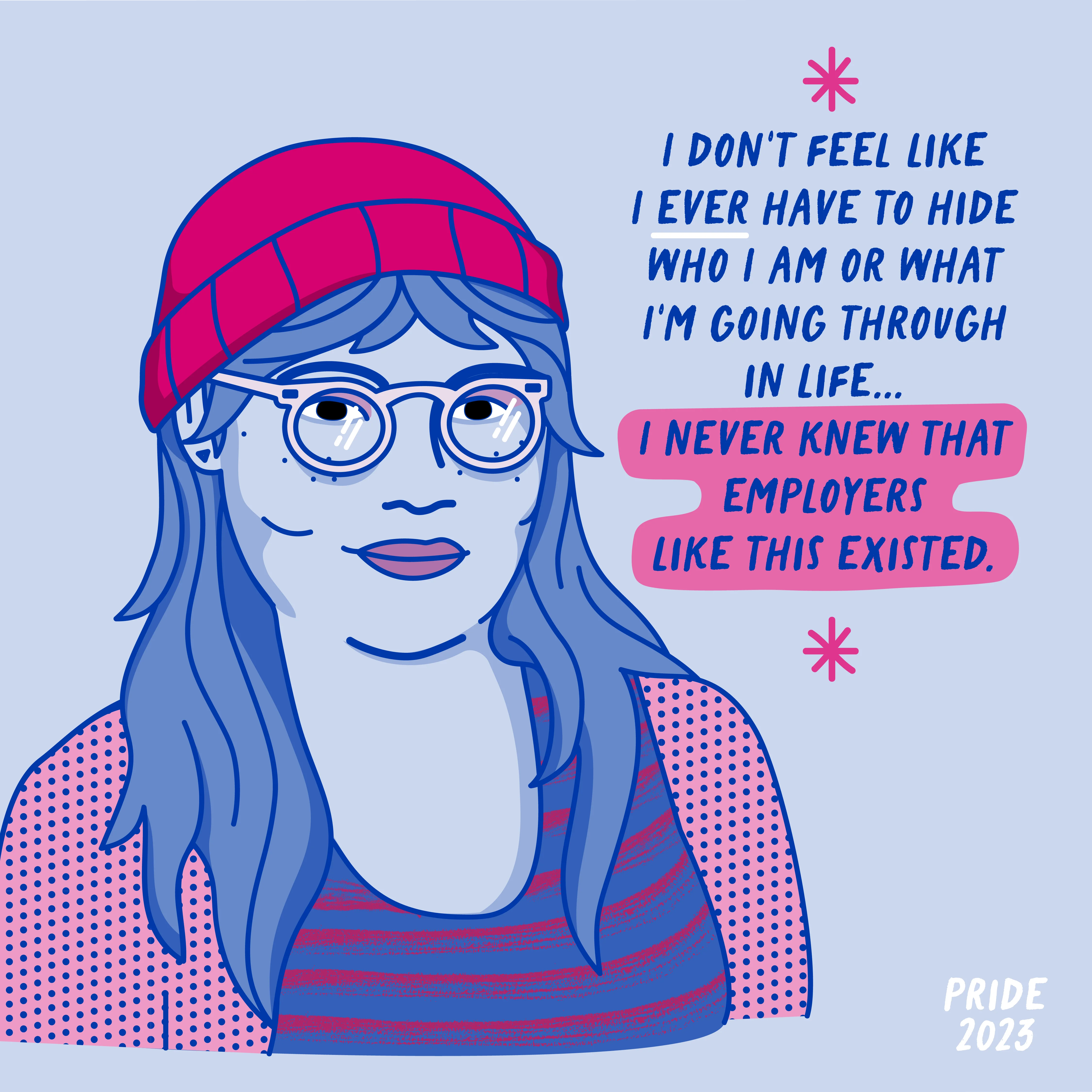 Create an inclusive and innovative workplace: Partner with Great Place to Work® today
At Great Place To Work®, we firmly believe in the power of understanding and addressing employees' needs and sentiments. This practice is integral in fostering an environment of inclusivity and diversity.
If you'd like to speak to one of our team members about how you can also partner with Great Place to Work to understand your employee experience with the Trust Index Survey, contact us today.
All illustrated employee stories by @lilytherens
---