The companies on our 7th annual World's Best Workplaces list employ 1.9 million people in 57 countries across the globe. Despite their large size, these organizations create high-trust cultures where people are inspired to do their best, develop their talents, and contribute innovative ideas that fuel business performance while caring for their people. Our 2017 World's Best Workplaces prove that culture and strategy depend on one another, and great workplaces need to foster both to surpass the competition.
How do these companies do it? Our analysis shows that the World's Best are particularly adept at nurturing people growth, empowering original thinking, and keeping people connected to and inspired by the business and its impact. These elements work together to create environments that foster a sense of pride in employees – in fact, 92% of people at the World's Best are proud to tell others about the companies they work for.
Empowering Employee Growth
Information Technology company, SAS Institute, encourages people to seek out opportunities to optimize their potential. Its Internal Career Advisors coach employees in identifying their individual strengths and aspirations, and create development plans tailored to their growth goals. To foster an environment of continuous development, SAS has also moved away from traditional performance reviews in favor of ongoing, real-time coaching conversations.
Employees at Cisco can find short-term or stretch assignments and opportunities to work on innovative new projects through its Talent Marketplace. This keeps its people nimble and creates a culture where people can seize diverse opportunities and supercharge their advancement.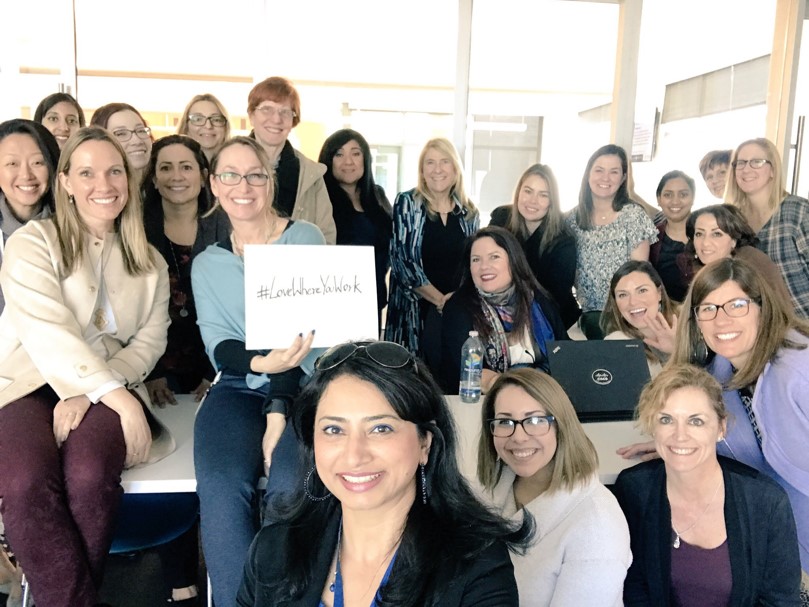 Employees at Cisco know it's important to #LoveWhereYouWork
Spreading the Word About Progress
Family-owned manufacturing organization Mars keeps its people in the know with Global Town Halls, hosted by CEO Grant Reid. Employees hear directly from the top about progress toward strategic goals and financial targets and people are encouraged to ask questions – either in-person or virtually – about topics they care about.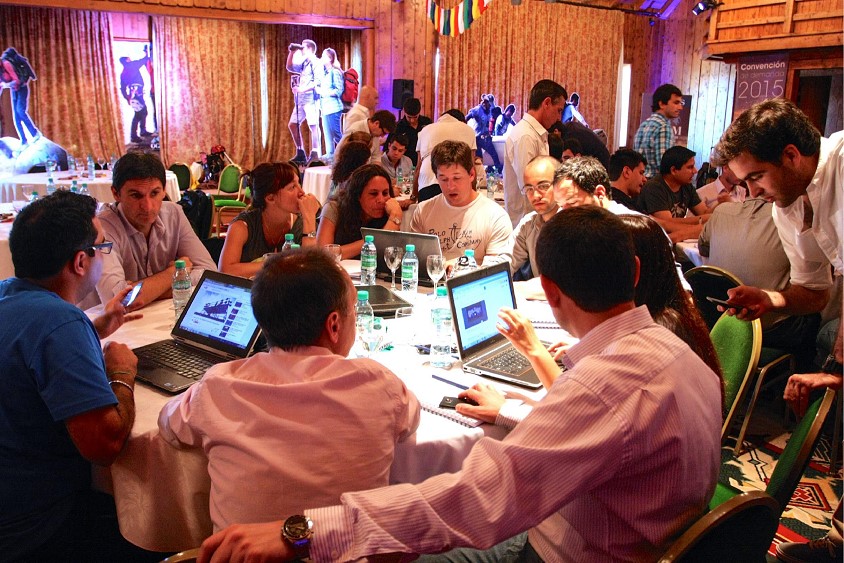 Mars associates staying connected
Coming in at #9 on the World's Best list, hotel giant Hilton extends hospitality not only to its guests, but to its people by sharing relevant, timely information in its newly-launched Lobby Buzz social engagement app. Team members can share content from Lobby Buzz with their internal and external networks, making them an integral part of social sharing about Hilton.
Inspiring Pride Through Impact
Newcomer to the list and our number one World's Best Workplace for 2017, Salesforce, cultivates pride in its employees and inspires them through their relentless commitment to community involvement. In fact, 97% of people say they feel proud about the way the company contributes to the community and the same amount are proud to tell others they work for Salesforce.
This comes as no surprise, given that employees can take up to seven paid days off per year to participate in charitable giving activities and the top 100 volunteers are granted $10,000 to donate to a nonprofit of their choice. This year, Salesforce achieved 2 million total hours donated since the company was founded and in March 2017 alone, employees all over the world contributed an astounding 15,000 volunteer hours. Salesforce culture and business performance are proof that you can do well by doing good and that giving back to communities inspires people to be their best selves for the success of the company.
Check out the full list and learn more about each organization on this year's World's Best Workplaces by reading their company profiles.
---