Great Place to Work® is pleased to announce the 2019 list of Canada's Best Workplaces in Technology. To be eligible for this list, organizations must be Great Place to Work Certified™ in the past year and work primarily in the technology industry. We determined the best based on employee responses to our Trust Index Survey.
While the tech industry may be known for its swanky offices and unique perks, staying ahead of the innovation curve requires much, much more, including a workforce that fully engaged, empowered and expected to contribute.
"In an economy requiring decentralized agility, constant innovation and authentic encounters with customers, organizations need a workforce of employees bringing their best. All employees."
~Michael Bush, Author, A Great Place to Work for All
Innovation by All means everybody creates, collaborates and contributes, no matter who they are or what they do in the organization, from senior developers to front line staff.
Companies that build an Innovation by All culture generate more high-quality ideas and realize greater speed in implementation, resulting in 5.5 times the revenue growth of peers with a less inclusive approach to innovation.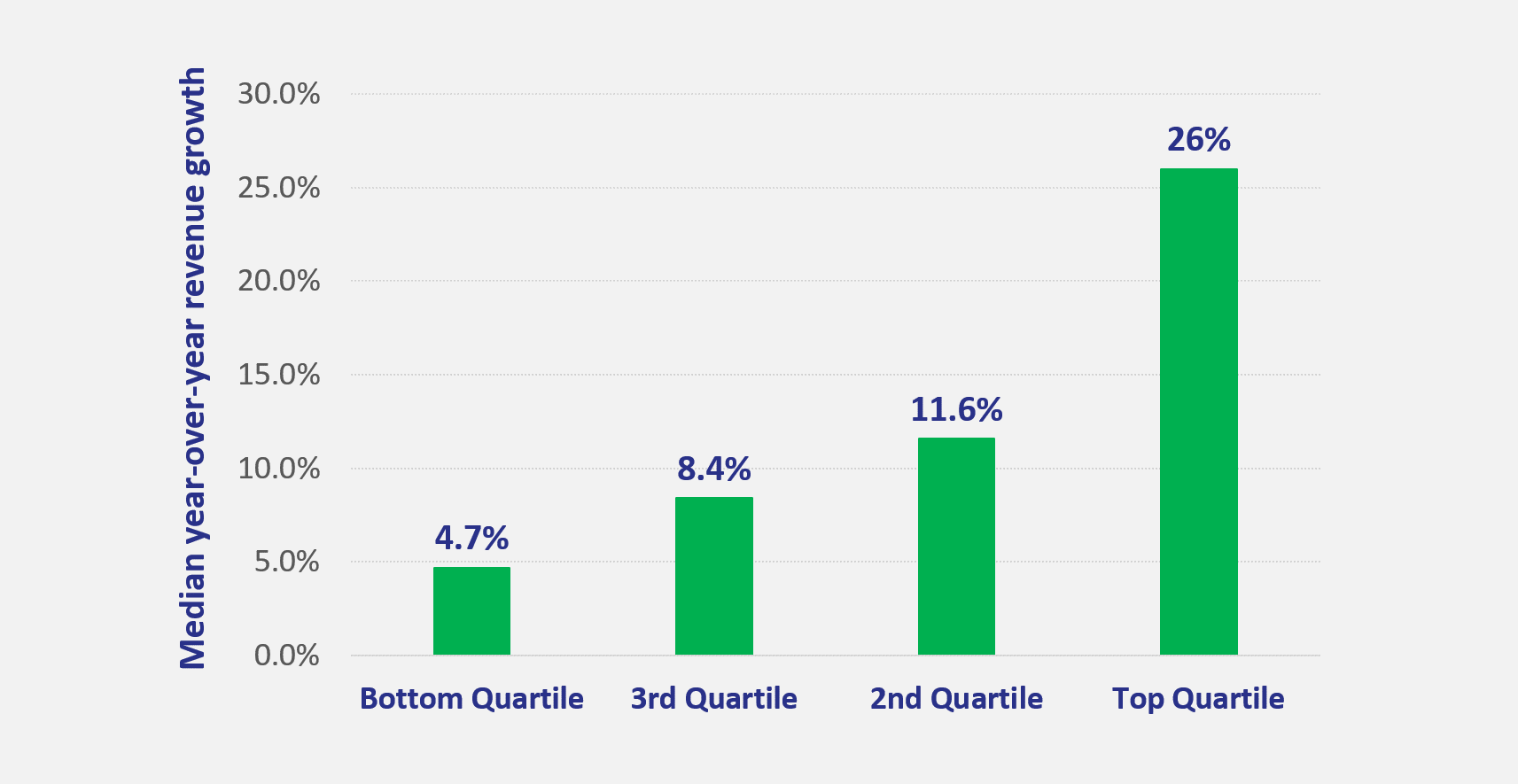 Here are some of the ways the Best Workplaces in Technology are practicing Innovation By All:
Leadership

Employees at Softchoice are invited to take up their CEO's challenge to act like an owner, find something that needs to be fixed, and do it! Individuals can work alone or in a team and #FixOneThing has inspired and empowered employees across Softchoice to take matters into their own hands and make a difference, make work life better and make it easier to do business with Softchoice!
Transparency

The Make It Easy Idea Portal at Intelex Technologies is where employees are able to add a suggestion and other employees are able to vote on ideas they like. Each category has a management owner who can respond to the suggestion to get more feedback. The management owner can then change to the status to: Feedback needed, We're looking into, We're on it, We did it, Already exists, Maybe later, and No can do. Employees can see ideas that are popular or gaining more traction to become trending.
Innovation

Successful projects are recognized at Traction on Demand's Monday huddles but they also highlight projects that may not have gone as smoothly as they would have liked. They seek to identify the incredible learning opportunities that present themselves in those situations. As a fail-fast company it is important to Traction on Demand that they highlight these moments so the team knows that they will support them no matter the outcome. Tractionites always find a silver lining and that allows them to thrive in future projects.
We're looking for great workplaces
Register today to become Great Place to Work Certified™. Get recognized for the outstanding culture you've built or let us help you create a more productive work environment. Or attend one of our free live webinars to learn more.
About our lists
Great Place to Work® publishes a series of Best Workplaces™ lists based on feedback from more than 300,000 employees at Great Place to Work Certified™ organizations across all industries in Canada. Employees complete an anonymous Trust Index© survey, answering questions about how frequently they experience behaviors that create a great workplace, including, the transparency of communication, degree of collaboration, quality of benefits programs, opportunity for professional development, and support for work-life balance. If 7/10 employees respond positively to the survey, the organization becomes Great Place to Work Certified™ for one year. Results from the survey are highly reliable, having a 95% confidence level with +/- 5% margin of error.
About Great Place to Work®
Great Place to Work® is the global authority on high-trust, high-performance workplace cultures. Through proprietary assessment tools, advisory services, and certification programs, GPTW recognizes the world's Best Workplaces™ in a series of national lists including those published by The Globe & Mail (Canada) and Fortune magazine (USA). Great Place to Work® provides the benchmarks, framework, and expertise needed to create, sustain, and recognize outstanding workplace cultures.
Don't miss any of the latest, most valuable news and research on people management in Canada: Sign up for our newsletter, or follow us on LinkedIn and Twitter.
---